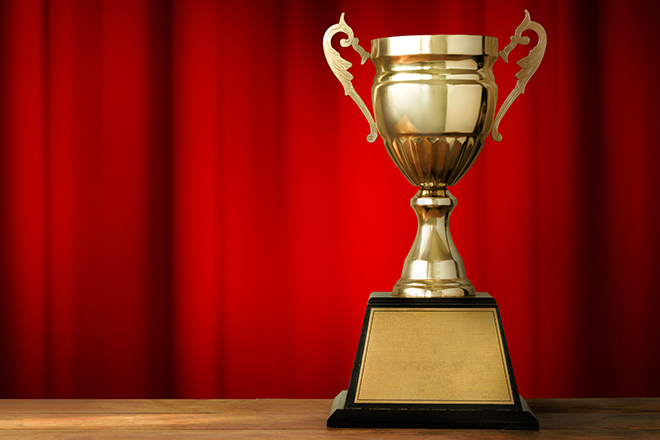 Published
Monday, February 12, 2018
If it was easy, everyone would do it!! Wrestling is not for the weak at heart and you must wear your guts on your shirtsleeves, you must give 110% to be satisfied with your performance and you must know that at the end of every match there is only one hand that gets raise. The performance the County Line Rivals put on this weekend at Regionals was exceptional. Each of these fine athletes came together and managed to pull off the Regional Championship in the Class 2A Region 2 tournament held in Sanford this past weekend.
County Line Rivals scored 181 points to capture the title with John Mall getting second with 174 points. Fowler finished in third place with 149.5 points. County Line had four individual Champions, one 2nd place, one 3rd place, one 4th place, two 5th place, and one 6th place. County Line will be sending 7 young men on to the State Tournament in Denver on February 15th through February 17th, 2018.
County Line's Tournament Champions were Trevor Randel at 152 pounds, Jaime Ibarra at 170 points, Jayce Bauer at 220 pounds and Ken Cox at heavyweight.
TREVOR RANDEL, Eads senior, positioned himself at the top of his bracket and he pinned his way to the top of the podium with a pin over Johnny D'Ambrosia from John Mall in 2:35, a quick 1:10 pin over Michael Garza from Dolores Huerta, and the Championship match was finished in 3:26 when Randel forced Garza's shoulders to the mat. Randel will be making his 3rd appearance at the Big House getting 5th place in the 2017 championships. He enters this year with a 33-2 record and looks to wrestle Jacob Shelton, a 16-22 sophomore from Meeker, for his first match on Thursday.
JAIME IBARRA. McClave sophomore, got a #1 seed in his weight class and getting a first-round bye only faced Preston Terrell from Del Norte in the semis and Ethan Maxwell from Sargent in his championship match. Both match resulted in pins with a 3:17 pin over Terrell and a 2:55 ending with Maxwell. This will be Ibarra's second trip to the Pepsi Center as he was a state qualifier last year and will be entered with a 23-5 record. Starting off on Thursday for Ibarra will be Anthony Felice, a 27-9 junior from Paonia.
JAYCE BAUER, Wiley junior, also got a #1 seed and started Friday's action with a pin over Chase Padilla from Sargent in 1:18. Saturday he faced J.J. Horn from Fowler for his first match and it ended with a 2:48 pin by Bauer. The championship match was over in :51 seconds as Bauer got the jump on Dante Molina from Dolores Huerta putting him to the mat. Bauer was a state qualifier in 2017 so he is aware of the nerves and atmosphere that state competition brings. Bauer sports a 26-8 record and he will face off Thursday with Cannon Buford, a 13-17 junior from Crowley County.
KEN COX, McClave senior, was again out on the mat with the big boys but that didn't stop him from getting to the top of the stands as he had pins over Ramon Romero from Dolores Huerta in 2:07 and an exciting 1:07 pin over Dylan Crump from John Mall. County Line knew the score was tight with John Mall but also knew that this pin would put them on top of the scoreboard for team points. Cox has not only been to the State Tournament, he has brought home the 4th place medal at 220 pounds his sophomore year and 4th at 195 pounds his junior year. Cox will enter the State Tournament with a 18-1 record and will be going head to head with Erik Shafer, a 11-16 senior from Sorocco.
DAWSON ROESCH, McClave junior, was the team's 2nd place finisher. Roesch also received a first-round bye in his 8-man bracket so he didn't have to wrestle in Friday's competition. Saturday, he wrestled in the semis with Timothy De La Cruz from John Mall. Roesch made it look easy as he had the Panther athlete pinned in 2:45. The championship match brought back his nemesis, Tyson Martinez from Fowler. Roesch wrestles him stronger every time but still took a loss by decision, 7-2. Roesch will be making his second trip to State with a 30-8 record and will be facing Toby Waddell, a 24-19 junior from Cedaredge.
AIDEN MICHAEL, Eads freshman, performed well at Regional Tournament getting a first-round pin over Antonio Aragon from Fowler in 1:57. It was #2 seed Brett Benavides from Del Norte that knocked Michael into the consolations with a 1:18 pin. The road gets a little tougher and more nerve racking on that side of the bracket knowing you can get put out with your first loss. It didn't appear that Michael had any thoughts of ending his 2017-2018 wrestling season here, so he pinned Dorian Pillsbury from Hanover in 0:49; and won his 3rd/4th place match by pinning Isaias Minchaca from Sedgewick County Fleming in 4:13. Michael will be making his first trip to Denver with a 22-12 record and faces Alex McCracken, a 34-8 senior from Cedaredge, for Thursday's action.
A.J. WILK, McClave sophomore, was County Line's 4th place medalist for the tournament. Wilk started out the tournament with a 7-4 decision loss to Thomas Goeritz from Fowler. He wrestled strong in the consolation side of the bracket getting a pin over Keegan Medina in 4:32 and a quick pin over Veronica Durgan from Sierra Grande/Centennial. Wilk couldn't pull together the win over Molina from Dolores Huerta, but he fought the complete six minutes before ending with the 6-1 decision. This gave Wilk 4th place but Goeritz from Fowler finished in 5th place and since he had beaten Wilk in the first round he was able to challenge for the right to go to state. The match would go into overtime, but it was Wilk that was taken down for the 4-2 loss. This eliminated Wilk from a trip to state.
SAM WOLLERT, Wiley junior, was pitted against #1 seed, Ray Perez from Custer County for his first match of the tournament. Perez got the call in 1:39 sending Wollert to the other side of the bracket. Wollert advanced with a pin over Timothy Paiz from Center in 4:10 but was forced to wrestle for 5th/6th place with a loss to Joaquin Martinez from Dolores Huerta in 4:10. Wollert pulled off the 6-5 decision over Anthony Balderas from Del Norte and received 5th place to end the tournament but he wasn't done yet. Wollert could challenge the 4th place finisher as they had not met up yet and David Salazar gave up his state trip going down to Wollert, 5-2.
JONATHAN BURBANK, McClave junior, had close matches all throughout the tournament. His first match was a 4-2 decision win over Tristan Medina from Del Norte which advanced him to the quarters where he met up with Gavyn Smith from Sanford. Smith got the best of the Rival and Burbank was going to consolations with the 8-5 decision. Burbank stayed alive with a 3:37 pin over Zander Ross from John Mall. Burbank needed to win this next match to make the trip to state as he knew there would be no challenge match. His opponent was Isiah Wellman from Mountain Valley. It was Wellman that got the Rival with the 9-2 decision. Now probably the toughest match Burbank had to wrestle was for 5th/6th. Nothing but pride was on the line as he knew he was not going on to the state tournament. Burbank got the pin over his first-round opponent, Tristan Medina in 2:15, giving him a 5th place finish.
CADE ZORDEL, McClave freshman, had junior Natalie Benavides from Del Norte right off the bat and he managed a 13-1 major decision victory. He was then up against the tournament champion, Trystan Estrada from John Mall. The Panther got him in 0:40. Zordel was then pinned by Xavier Mendoza from Dolores Huerta in 1:32. It was Benavides again for the 5th/6th place match and again Zordel came away with the major decision, 10-1. Zordel was unable to challenge as he had already faced the 4th place finisher.
SAMUEL ADAMS, McClave junior, had a neck and neck first round match in his 16-man bracket against Kelvin Knapp from Center. Adams fought the good fight and won 13-9 and this advanced him to face #1 seed, Cobie Black from Del Norte. The Del Norte athlete had Adams pinned in 1:52. McCombs from Hanover would be his final opponent of the season and Adams made one slight error and was put to his back and called pinned in 0:24.
TATE KRENTZ, Wiley freshman, had to be in the toughest 106-pound regional tournament. He met up with the future tournament champion first round and was called pinned in 1:40. His second and final match of the tournament was a tight match with Krentz fighting until the final buzzer, but it was Dale VanMatre from John Mall that got the 3-1 decision.
As ABC sports says, "The thrill of victory and the agony of defeat". It is hard to leave any of these wrestles home, but they will come back next year, hungry for their opportunity to make the Big Show!!
Wrestling for the 2A 2018 State Wrestling Tournament will begin on Thursday at 3:00 p.m. If you are unable to attend you might be able to listen to KVAY for all the action. Go Rivals!!
Photos courtesy Rhonda Uhland. Trevor Randel gets the pin over Chantz Lange from Fowler. Jaime Ibarra works over Ethan Maxwell from Sargent during championship action in Sanford. Sam Wollert pushes his opponent to the match for a pin during action in Sanford. Aiden Michael gets the pin over Isaias Minchaca from Sierra Grande/Centennial to lock in 3rd place and a trip to state.