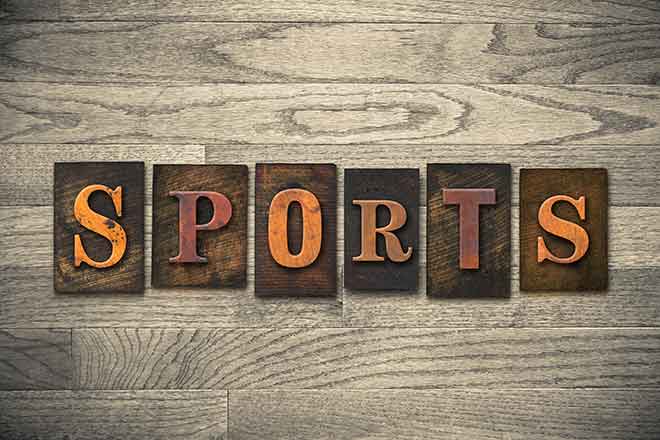 Published
Tuesday, December 24, 2019
The County Line Rivals shined as a team again this weekend against a plethora of very tough northern teams. The group traveled to Wray on Saturday to join 16 other teams on the mats. At the end of a very long day, the Rivals came out in second place behind the reigning 2A team champions, Wray.
Ty Michael filled the 106-pound slot for the Rivals. He was part of a 4-man round robin which guaranteed him three matches for the day. He battled against Jack Bornhoft of Sedgwick County/Fleming first, but eventually fell by pin after 5:44 of wrestling. Next, he took on Anthony Peck of Merino, which ended in a quick pin for Peck after :51. In his last match of the day, Ty put his best efforts against Ben Breidenbach from Wray, but couldn't overpower the Eagle and got pinned after 1:11. Ty earned 4thplace on the day and some great mat time to help progress him through the year.
Brenden Reifschneider wrestled the 120- pound class. During his first match he fell to the number one seed in his bracket, Cade Rockwell from Wray 17-2. Brenden was able to catch his wind next round as he drew a bye. His last match of the day came against Eli Mills from St. Francis, KS. Reifschneider lost to Mills 10-4 and was eliminated from the tournament.
Shawn Lynch spent the day in the 126-pound bracket. He came out strong pinning his first opponent, Josh Lockwood of Sedgwick County/Fleming in 3:03. His next match didn't go as well, losing by tech fall to Lain Yapoujian from Byers. Next, Lynch got a win against Evan Alder from Byers by pin. In his final match of the day Shawn lost to Cutler Hampton from Fowler, 8-3, and was eliminated from the tournament.
Tate Krentz wrestled at 132 pounds. He got a later start because of a bye in round one. In round two, Krentz worked hard to get a pin on Tayden Chappell from Wray. This win pitted him Hayden Burr from Sedgwick County/Fleming. Burr got the best of Krentz, pinning him after 3:56. He wasn't going to go out that fast tough, as he came back and pinned Koy Smith from Yuma after 4:49. This win moved him into the placing round. His last match of the day was a tough one losing to Gavin Cooper from St. Francis, KS. The Rival earned 4thplace on the day.
Aiden Michael began his day with a pin over Ashton Parmer from Limon in the 138-pound bracket. This advanced him against Reid Brown from Wray. Despite his best efforts, Michael couldn't hold off the Eagle and fell by pin after 3:59. His next match was a better outcome as he beat Gabe Schubarth from Limon easily by a score of 10-0. His final match of the day was a battle for 3rdplace. The Rival quickly found himself on his back and couldn't seem to work out of the hold by Karsten Beich from Littleton. Aiden was awarded the 4thplace medal.
Angel Soto Delgado was the 152 pounder for the Rivals. After a bye in round one, Angel lost a close one to Will Witzel from Stratton, 6-5. He came out strong in round three, pinning Caden Zimmerman in just :44. Unfortunately he couldn't get the edge against Robert Roe of Fowler. A 7-5 loss eliminated the Rival.
Cade Zordel filled the 160-pound spot. He pinned Brandon Kenny from Brewster, KS in his first match of the day. Next, he took on Tyler Allen from Yuma, adding another win to his column, 7-5. Zordel then found himself on the mat with the top seed in the bracket, Emmanuel Huerta from Wray. He couldn't hold off the pin after 2:30 of wrestling. This loss moved Zordel to the left side of the bracket where he fell to Kai Saito from Littleton and was forced to hit the showers.
Christopher Torres was the 170-pound wrestler for the day. He got off to a bad start losing to Gavin Brown from Akron by pin. He just couldn't get going, and after another loss to Jake Johnson from Wray Chris was eliminated.
Jamie Ibarra shined at 182 pounds this weekend winning every match by pin. Ibarra pinned Ty Hardesty from Wray after 5:20 of wrestling. He then took on Shadryon Blanka from St. Francis, KS and got the job done after 3:27. His final match of the day was against a familiar face and teammate, Angel Medina. Jamie got a quick pin on Medina to earn himself the gold medal.
Angel Medina was wrestler number two at 182 pounds. He fell to Shadryon Blanka from St. Francis, KS by pin in 4:23, and lost to Ty Hardesty from Wray also by pin after 4:21. Match three pitted him against his teammate, Jamie Ibarra. Jamie got the best of Angel pinning him in just :31 seconds. The Rival got 4thplace on the day.
Taite Johnson slated a strong performance at 220 pounds this weekend. He pinned Ali Hedri from Wray in just 1:05. His next match, he got caught in a bad position and got pinned to the mat after 3:17. Determined to get back on the winning side, Taite beat Jose Ruiz from Yuma 3-1 and Ryan Hause from Brewster, KS by pin after 2:31 to take home a 3rdplace medal.
Brooks Jones was the second Rival in the 220-pound bracket. He drew a bye in round one. Round two proved trying for Jones as he fell to Dillon Harshman from Wiggins by tech fall. Jones just couldn't defeat Wyatt Vermeer from Byers. A 5-2 loss eliminated him from the tournament.
Chase Stolzenberger was the last Rival to earn his medal for the day at 285 pounds. He stuck Andrew Lively from Wiggins after 2:28. After a nice break, he came out tough in match two of the day and pinned Jeffeny Esponza from Holyoke. In the championship match Chase met a returning state placer from Wray, Jose Molina. The Rival couldn't hold off Molina, getting pinned after 3:32, however still earned himself a silver medal.
The Rivals team earned themselves a plaque as well finishing the day in second place with 99 points. The home team, Wray, ran away with the gold earning 210 points. Byers finished the day in third with 85 points.
The Rivals will have a few weeks off from competition for Christmas break. They will return to the mats January 11, 2020 at the Lamar Savage Tournament.