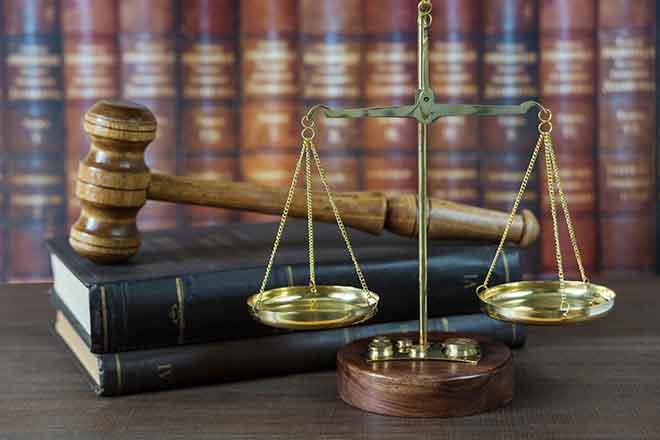 Published
Saturday, January 11, 2020
COMBINED NOTICE - PUBLICATION
CRS SS38-38-103 FORECLOSURE SALE NO. 01-2019
To Whom It May Concern: This Notice is given with regard to the following described Deed of Trust:
On November 5, 2019. the undersigned Public Trustee caused the Notice of Election and Demand relating to the Deed of Trust described below to be recorded in the County of Kiowa records.
Original Grantor(s): Barton R Michael and Misti M Michael
Original Beneficiary(ies): Mortgage Electronic Registration Systems, Inc as nominee for Taylor, Bean &
Whitaker Mortgage Corp.
Current Holder of Evidence of Debt: The Bank of New York Mellon FKA The Bank of New York as Trustee for the Benefit of the Certificateholders of CWABS, Inc. Asset-Back Certificates, Series 2005-BC4
Date of Deed of Trust: April 06, 2005
County of Recording: Kiowa
Recording Date of Deed of Trust: April 07, 2005
Recording Information (Reception No. and/or Book/Page No.): 262685 Book: 440 Page: 145-156
Original Principal Amount: $52,000.00
Outstanding Principal Balance: $39,851.28
Pursuant to CRS SS38-38-101(4)(i), you are hereby notified that the covenants of the deed of trust have been violated as follows, failure to pay principal and interest when due together with all other payments provided for in the evidence of debt secured by the deed of trust and other violations thereof
THE LIEN FORECLOSED MAY NOT BE A FIRST LIEN
Lots Eighteen (18) and Nineteen (19), Closson's Addition to the Town of Eads
Also known by street and number as: 710 Luther Street, Eads, CO 81036.
THE PROPERTY DESCRIBED HEREIN IS ALL OF THE PROPERTY CURRENTLY ENCUMBERED BY THE LIEN OF THE DEED OFTRUST.
NOTICE OF SALE
The current holder of the Evidence of Debt secured by the Deed of Trust, described herein, has filed Notice of Election and Demand for sale as provided by law and in said Deed of Trust.
THEREFORE, Notice Is Hereby Given that I will at public auction, at 10:00 A.M. on Wednesday, 03/04/2020, at West Front Door, Kiowa County Courthouse, 1305 Goff Street, Eads, Colorado 81036-0247, sell to the highest and best bidder for cash, the said real properly and all interest of the said Grantor(s), Grantor(s)' heirs and assigns therein, for the purpose of paying the indebtedness provided in said Evidence of Debt secured by the Deed of Trust, plus attorneys' fees, the expenses of sale and other items allowed by law, and will issue to the purchaser a Certificate of Purchase, all as provided by law.
First Publication: 1/8/2020
Last Publication: 2/5/2020
Name of Publication: Kiowa County Independent
IF THE SALE DATE IS CONTINUED TO A LATER DATE, THE DEADLINE TO FILE A NOTICE OF INTENT TO CURE BY THOSE PARTIES ENTITLED TO CURE MAY ALSO BE EXTENDED;
DATE: 11/05/2019
Diana Flory, Public Trustee in and for the County of Kiowa, State of Colorado
By: /s/ Diana Flory, Public Trustee
First Published January 10, 2020
Last Published February 7, 2020
In The Kiowa County Press