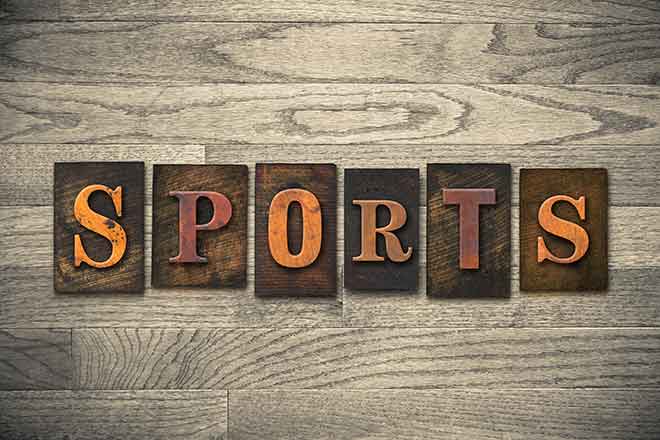 Published
Sunday, February 2, 2020
It was another weekend down for the County Line Rivals Wrestling team. With the focus on the upcoming Regional Tournament, the Rivals are making final weight class moves and fine tuning their mat skills in the remaining duals and tournaments. There is just two weeks left before the team will travel to La Junta to wrestle for their ticket to the CHSAA State Wrestling Tournament.
Thursday night, the Rivals visited the melon dome in Rocky Ford for a tri-meet with Rocky Ford and Burlington. The first dual of the night was against Burlington that the Rivals won 48-30. Results of the Burlington dual as follows:
Ty Michael pinned Aden Deents in 2:55 at 106 pounds.
Brenden Reifschneider got pinned by Matak Rodriguez in 3:10 at 120 pounds.
Aiden Michael pinned Michael Gutierrez in 1:30 at 145 pounds.
Jamie Ibarra pinned Stetson Probis in 1:08 at 182 pounds.
Angel Medina pinned Diego Estrada in :51 at 195 pounds.
Taite Johnson got pinned by Issac Mantey in 1:01 at 220 pounds.
The Rivals were defeated by a stacked Rocky Ford team 62-18. Results of the Rocky Ford dual as follows:
Ty Michael lost to Benny Carlos Gonzales 15-0 at 106 pounds.
Brenden Reifschneider got pinned by Michael Maldonado in 1:02 at 120 pounds.
Aiden Michael got pinned by Joziah Maestas in 4:12 at 145 pounds.
Cade Zordel got pinned by David Medina in :08 at 152 pounds.
Angel Soto-Delgado got pinned by Jadon Baldonado in 4:20 at 160 pounds.
AJ Wilk lost to Isiah Garcia 7-0 at 170 pounds.
Jamie Ibarra pinned Ignacio Perez-Rodriguez in 3:27 at 182 pounds.
Angel Medina Pinned Ricardo Rocha in 5:33 at 195 pounds.
Taite Johnson got pinned by Jesse Tapia in 1:02 at 220 pounds.
Chase Stolzenberger pinned Peyton Froman in 2:10 at 285 pounds.
Saturday morning, the team traveled to Stratton for the Stratton Invitational. It was a long day indeed with 20 teams and just two mats. After 12 hours the Rivals finished in 4th place with 97.5 points. Colby, Kansas, took home the gold with 173 points, Yuma came in 2nd with 139 points and Wray in third with 117 points.
Ty Michael weighed in at 106 pounds. He lost his first match of the day against Gage Fisher of Lamar in a 10-8 decision. He then pinned Jaden Murphy of SImila and won a 6-5 decision against Matthew Burkland of Merino to move him into the consolation championship match. In a meeting with the same Gage Fisher from round one, Michael fell to a pin after 1:25. He earned 4thplace.
Brenden Reifschneider was at 120 pounds for the day. He got pinned by Chase Buoy of Wray after 1:31 in his first match. He took a long break because of a bye in round two then faced Juilian Alva from Lamar in round three. The savage pinned our Rival in 2:35. This loss eliminated Reifschneider from the tournament.
Aiden Michael spent his time in the 145 pound bracket. He pinned Joe Shean from Stratton first after 1:36 of wrestling. Konnor Griffin of Colby, KS handed the Rival his first loss of the day pinning him in 1:32. On the left side Michael defeated Miguel Soto of Holoyke by pin in 1:17, Ricardo Vidales of Kiowa by pin after 3:40, and Ky Bandy of Limon in a 12-4 decision. The Rival was unable to wrestle his final match of the day in the consolation championship because of the five-match rule. So, he filled the 4th place spot on the podium.
Cade Zordel won his first match of the day at 152 pounds. He pinned Will Witzel from Stratton to the mat in 3:31. He fell to Tyler Collins of Wray in the next match and moved to the left side of the bracket. Here he defeated Jakob Koon from Colby, KS by pin after 2:31. Coy Spitz handed the Rival his last loss of the day after a pin in 2:31. Zordel was eliminated from the tournament just shy of the medal round.
Angel Soto-Delgado was at 160 pounds for the Rivals. He got pinned by Brandon Orozco of Lamar his first match. Next, he took on Chad Tracy from Wray. Tracy got the best of the Rival in a 7-2 decision and sent Delgado to the showers.
AJ Wilk was one of two Rivals at 170 pounds in Stratton. He sat out the first round because of a bye. In the next round he pinned Josiah Rasco from SImila after 2:09 to move into the championship semifinals. That his where he fell to Grayden Flint from Holly in :47. Forced to the consolation side, the Rival won a 2-0 decision over David Soto of Lamar. In the consolation championship, Wilk dropped a 2-0 decision to Gavin Brown from Akron. He earned 4th place.
Christopher Torres was the second Rival at 170 pounds. His lost his first match to Gabe Schubarth from Limon, 8-1. He rested up through the next round because of a bye. In round three Torres won a 12-6 decision against Josiah Rasco from SImila. The Rival was defeated by Payton Wade from Wray 13-2 in his next match which eliminated him from the tournament.
Jamie Ibarra dominated his way through the bracket at 182 pounds. He sat out round one drawing a bye. Next, he pinned Jake Johnson of Wray in 3:19. In the championship match Ibarra steam rolled Cayden Lynch of Yuma, 16-0. Ibarra took home the gold.
Angel Medina moved up to 195 pounds this week for the Rivals. He lost his first match to Jose Ruiz of Yuma 4-3. He came back strong earning a 7-1 decision win over Aaron Trevino from Merino. Continuing to advance, he pinned Davis Shults after 2:59 of wrestling. Two Rivals had to duke it out for the consolation championship, Medina and Brooks Jones. Medina got the 3-1 win and earned 3rd place.
Brooks Jones was the other Rival at 195 pounds. He lost his first match to David Shults from Simila by pin in 1:18. Next, he pinned Kaysen Schmidt from Limon in 1:33 and Jose Ruiz from Yuma in 2:29 to advance to the consolation championship against teammate, Angel Medina. Jones dropped the 3-1 decision and moved into the 4th place spot.
Taite Johnson spent his time in the 220 pound bracket on Saturday. He pinned Reece Harvey of Lamar after 1:19 in his first match of the day. Next, he pinned Landon Kreutzer of Colby, KS after 3:15. In the championship the Rival fell to Rowdy Farr from Colby, KS in :38. He took home the second-place medal.
Chase Stolzenberger filled the 285 pound bracket for the Rivals. After a bye in round one, Stolzenberger got pinned by Brandon Mendoza from Yuma in round two. On the left side of the bracket he pinned Jadon Frost of Holoyke in 1:10 and Ali Hedri from Wray in :50. The Rival fell to Lars Sims of Yuma after 3:49 and was eliminated just before the medal round.
For their final regular season tournament, the Rivals will travel to Ordway for the Crowley County Invitational. Then, the post season begins with the Regional tournament February 14-15 at Otero Junior College in La Junta.