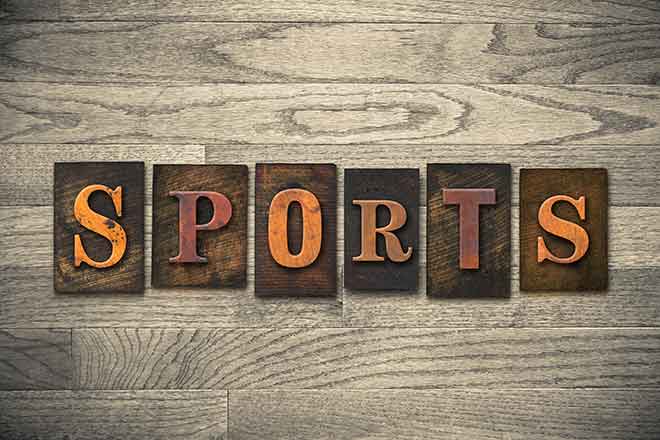 Published
Friday, December 20, 2019
Well it's not a sprint, it's a marathon and two weeks into the 2019-20 wrestling season the Rivals are rolling right along. It was a 4thplace finish in a 24-team field that County Line finished up with and although no 1stplace winners it was a pretty solid field of medalist as we had 2 - 2ndplace; 4 - 3rdplace; and 1 - 4thplace finisher. The Rivals racked up 125 points for 4thplace losing to 1stplace, Lyons and Peyton tying for 1stwith 138 points, and Yuma getting 135.5 for 3rdplace.
Chase Stolzenberger and Taite Johnson were both again bracketed in the 16-man, 285-pound bracket which kept the team from getting valuable team points but with new weight regulations it might be awhile before they can get down to another weight.
Stolzenberger went two and out this week but battled hard with his match against Lars Sims from Yuma for six minutes before losing by a 9-4 decision. Stolzenberger would like to get a rematch with Anthony Calderon from Akron as he was caught in a fast pin in 0:24. The practice room this week for this Rival will be important as he will want to get back into the medal round at the next tournament.
Taite Johnson pushed his way into the semis with a quick pin over Marcus Schriner from Simla in 0:13, and another in 0:24, against Nabil Elsayad from Lotus. Isaac Mantey from Burlington stopped Johnson in his tracks getting the 0:29 pin during the semi final match. Lars Sims from Yuma fell victim to Johnson in the consolation round with a pin in 2:16, and the 3rd/4thplace match went to Johnson in a forfeit as his opponent, Laith Ibrihim from Wiggins was faced with the 5-match limit for the day.
Brooks Jones finished up in 4thplace for his efforts in the 220-pound bracket. Jones suffered a tough loss to Justin McCormick from Stratton, with a 5-4 decision. Johnathan Diehl from LOTUS went down by pin in 2:20 which put Jones in the 3rd/4thplace match-up with first round adversary, McCormick. What are the chances that after a complete match he would again be defeated by a one point margin, 10-9.
Again at 182 pounds, in an 8-man bracket, Angel Medina and Jaime Ibarra were seated in the same bracket and again they both had to wrestle each other.
Medina grappled Kaysen Schmidt from Limon for his first match and at the final buzzer, Medina had gotten the 13-7 decision, putting him face-to-face with teammate Ibarra. Ibarra got the win in 5:48 dropping Medina into the consolations. Medina came back strong with a 2:08 pin over Christopher Ryan from Trinidad and another pin in 4:28 against Schmidt from Limon.
Ibarra got a quick start to the championship round with a 0:26 pin over Stetson Probis from Burlington. Next, Medina took him to the final period, but Ibarra got the pin in 5:48. The Rival had to settle for the 2ndplace medal because Devon Harshman from Wiggins was focused and was able to pull off the 5:27 pin.
Christopher Torres represented at 170 pounds with a first-round pin over Andres Navarro from Burlington in 2:35. He then fought Grayden Flint from Holly and went down in 1:23. Sliding him to the other side of the 16-man bracket, Wyatt Bashor from Lyons forced him out of the tournament with a pin in 1:33.
Cade Zordel had his 5-match limit wrestled at 160 pounds going first with Zack Spence from Peyton and getting the 0:53 fall. A tough Limon opponent, Bradyn Tacha, was awarded the 5:15 pin next putting Zordel up with Tyler Allen from Yuma. The Rival pushed him flat in 1:41 advancing him to his 4thmatch of the day with Mikel Long from Burlington. Zordel took it to him, getting his hand raise after the 3:26 fall. Wyatt Walts from Kiowa caught Zordel off guard and ended his wrestling for the day in 0:23.
Two Rivals were placed in the 152-pound bracket with Angel Soto Delgado and Zackary Fowler.
Delgado was wrestling his first tournament of the season and was seeded against #2 seed Colton Murray from Peyton; Delgado suffered his first loss in 2:39. Getting a forfeit against Will Witzel from Stratton advanced Delgado against Wyatt Barnes from Burlington. The Rival got the fall in 0:31 advancing him next with teammate Zackary Fowler. Fowler got the pin in 4:17.
Fowler started off the day with a nice 3:28 pin over Ethan Reza from Peyton. Quarters was not as nice as the Rival went down in 2:00 against David Gardner from Lyons. Wiggins' Truett Freauff suffered a loss at the hands of Fowler in 2:11 before going against teammate Delgado. Fowler was awarded the win in 4:17. The last match of the day was with Joey Ross from Yuma who got the pin in 1:50.
Aiden Michael dropped to 138 pounds this week and was in a 16-man bracket. He pinned his way to the finals going 1:20 with Dillon Schmidt from Wray; 1:08 against Josh Daugherty, unattached; and 5:32 with JoAllen Baker from Crowley County. The Championship matchup was #2 seed, Michael verses #1 seed, Jesus Hernandez from Burlington. Hernandez won the match with a 3-1 decision.
Tate Krentz had a nice day on the mat with some exciting matches at 132-pounds. First opponent, Jake Dickson from Wray went down with a 6-5 decision; and second match went to the Rival with a 1:05 pin over Payten McCall, unattached. The semis brought on Crowley County's Case Buford who got the better of the Rival with a major decision, 17-8. This brought on first round opponent again where Krentz got the fall in 1:45. The 3rd/4thplace matchup, Krentz dominated John Rocha from Swink getting the 9-2 decision.
Shaun Lynch filled the 126-pound spot for the Rivals and although he went two and out his first match against Kamron Brewer from Gilpin County was a back-n-forth contest, but Brewer finished with the 16-10 decision. Michael Buoy from Wray eliminated Lynch with a 11-1 major decision.
Filling the 120-weight class was freshman Brenden Reifschneider. Getting a first-round bye advanced Reifschneider against Chase Buoy from Wray with Buoy getting the fall in 1:47. Elijah Choate from Simla was dropped flat by the Rival in 2:15. Lane Wilfong from Peyton booted Reifschneider from the tournament with a 2:15 fall.
Ty Michael had a good day on the mat at 106 pounds with a first-round pin over Aden Reents from Burlington in 3:53. He then faced #1 seed Michael Romero from Swink and suffered a pin in 1:17. Next up for the Rival was Luke Wilfong from Peyton and the younger Michael wrestler had him pinned in 3:52. Wresting for 3rd/4thagainst Luke Wilfong from Peyton, Michael wrestled strong and came away with the 10-5 decision giving him the 3rdplace medal.
The Rivals will change up their schedule this next week as Holly has cancelled their tournament which also forced the Tri-Meet at Eads to be cancelled, so the Rival will be getting up early to make a trip up north to Wray to wrestle on Saturday, December 21, to finish out the 2019 wrestling year. Go Rivals!!