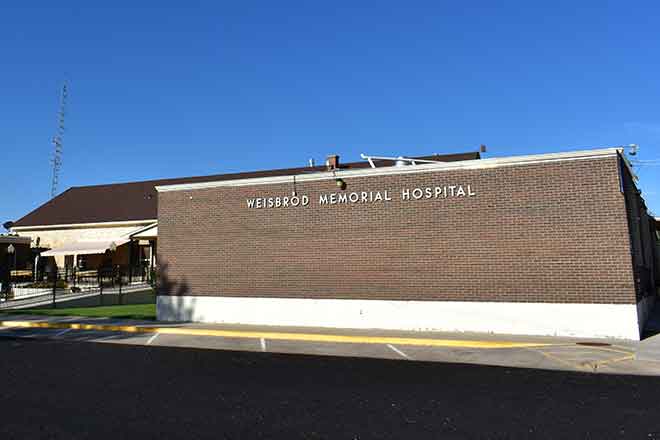 Published
Tuesday, July 12, 2022
A warm welcome to the newest members of our Caregiver Team!
Giovanna Vargas-Soto, PRN CAN
Jaton Wallace has moved to a new role as Activities Coordinator
Congratulations!!!!
Please join us in congratulating Rachel Bletzacker! Rachel successfully passed her nurse practitioner exam in June. She will be taking a few days at the end of July to shimmy down that Pomp and Circumstance gangway.
The search for a permanent CEO is underway
The KCHD Board has completed the candidate screening process and has announced 2 candidate finalists:
Cole White - currently serving as CFO at a Providence hospital in Alaska; has served as CFO and/or CEO at Rural Hospitals in Wyoming, Montana and Colorado
Chris Besser - currently resides in Colorado and completing the final year of 23 serving as CEO and/or COO in Army field hospitals in addition to healthcare administration academic appointments in Montana, Texas and New York
The finalists will be visiting soon. Stay tuned!
Do we need to still be wearing a mask at the hospital and clinic?
The short answer......YES!
State law requires people to wear masks to prevent the spread of COVID-19 and keep others safe.
KCHD requires masks in all patient care settings as well as areas where groups are unable to adhere to social distancing, REGARDLESS OF VACCINATION STATUS.
Employee Satisfaction Survey
Thank you to all Employees who completed this survey by June 1st. We received back 25 responses out of 115 eligible employees.
Our survey asked 13 questions comparing current processes vs. those same elements 6 months ago.
The following 5 questions showed no significant change in response or satisfaction:
do you feel like your job utilizes your skills and abilities to your maximum potential?
do you feel as though your job responsibilities are clearly defined?
does KCHD offer adequate opportunities for education and career development?
do you find your work meaningful?
do you feel valued for your contributions?
The following 1 question showed a decline in satisfaction:
do you feel connected to your coworkers?
The following 7 questions showed at least a 33% or greater increase in satisfaction with the greatest increase in KCHD's openness to change and culture:
do you have the resources and support you need to do your job well?
do you think that work is distributed evenly among your department?
do you feel management is transparent?
do you feel that communication between departments is effective and timely?
do your managers value your feedback?
do you feel KCHD is open to change?
do you enjoy our company's culture?
Why complete a Satisfaction Survey? Results give our organization a better insight into how we can improve systems and processes that are in place. A survey is not the same as a complaint form. A survey is an opportunity to give objective input on organizational challenges, opportunities for improvement and solutions. The results of our survey are an indication that we are on the right path of a journey that is just beginning.
New Salad Bar is Here!
The new salad bar in dietary is now up and they will occasionally have homemade soups - please feel free to let Marla know any ideas for the soup
SQSS is Live!
We went live with SQSS, Strategic Quality Support System (our new platform for quality and risk management) on 7/1/22. As of 7/12/22 all incident reports and work orders need to be completed through the system
On the Move
Soon you will begin to see a few office moves to help promote efficient operations
Braelynn will be heading to the Annex to better focus on revenue cycle operations
Dally will move to Braelynn's current desk to continue to support patient access and preauthorization processes
We are actively recruiting for a new team member to primarily cover the front desk patient access operations
Beth will move HR/Payroll to the Annex to make room for an EMS office closer to the ER, patient care and supply replacement
The current EMS office on Main will be utilized more as a training center for all first responder and clinical education as well as certifications
FIRE ALARM PROTOCOL
IF THE ALARM GOES OFF UNANNOUNCED ALWAYS ASSUME IT IS A REAL FIRE!
The person closest to fire alarm panel (one at each nurse's station) must check the panel to see where trouble is located.
Announce CODE RED and location over intercom.
Call maintenance personnel if not already in the building.
Check area of building indicated on Alarm Panel, using back of your hands to check the heat before entering closed doors. If Alarm Panel shows North Water Flow, check entire building.
FIRE AND FIRE DRILL PROCEDURES
1.Evaluate danger to themselves, patients.
2.If possible, contain fire, using fire extinguisher or fire blanket.
3.Remove patient (if possible).
4.Alert staff verbally if close by or by nearest extension phone.
5.Announce and location over intercom
6.If real fire the charge nurse calls 911.
7.Nearest fire alarm pull station must be pulled in a real fire.
8.Nursing staff reports to their patient areas.
9.Non-nursing staff closes doors and clears hallways to allow fire fighters clear access and reports to fire location.
10.Dietary turn off gas to burners and ovens.
11.While above is taking place, patients must be removed from room with fire, rooms on each side of fire, rooms across the hall from fire and room directly above fire, if fire is in basement.
12.Remove portable oxygen from these rooms. Shut off main oxygen supply for affected area. Turn oxygen concentrators off.
13.Every patient must be in a room behind closed door. Do not evacuate unless told to do so. Make sure patients, and employees are all accounted for.
14.Admissions Clerk (front desk) should remain in office taking all calls unless told to evacuate.
15.Announce (when fire is clearly over.
(Patients should be told of fire drill.)
Reminders:
Central Supply:
To ensure that we maintain our inventory Par Levels (as well as not run out of supplies), make sure to LOG EVERY ITEM. The log sheet is conveniently located just inside the door. Coming soon is full implementation of "Jump Stock" for requesting supplies...yes, there will be training.