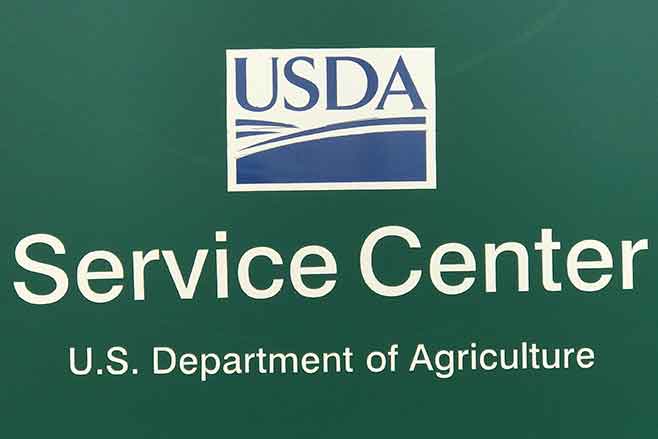 Published
Tuesday, March 22, 2022
IMPORTANT DATES TO REMEMBER:
MARCH 11, 2022 - LAND UNDER EXPIRING CONTRACT CAN BE ACCEPTED THROUGH APRIL 1, 2022.
Disclaimer: Information in this UPDATE is pertinent to Kiowa County FSA only. Producers reading this and that do not have FSA interest in Kiowa County are advised to contact their local FSA Office.
THE USDA SERVICE CENTER HAS A DROP BOX AVAILABLE ON THE EAST SIDE OF THE BUILDING.
SERVICE CENTER OPEN
The Service Center received word last week that doors can be unlocked, and offices can conduct business just like the 'good ole days' or at least pre-COVID.
HALLIE
Every once in a while, a producer will ask 'where's Hallie these days?'. Hallie completed her County Office Trainee or COT training late last year. She was the acting County Executive Director (CED) in Craig and Steamboat Springs for three or four months and then was selected for the CED position in Weld County. She is currently working in the Greeley office and I'm sure doing an outstanding job. We sure miss Hallie here; but are also very proud of her achievements.
CRP SIGNUP 58 UPDATE
The office has been extremely busy with CRP signup; there have been producers who have missed their scheduled appointments. We encourage producers to check their email. Producers were sent information three weeks ago with the appointment on the cover letter, if you are unavailable on the date/time please contact the office. Producers also received a letter regarding expiring contract(s). It is the producer's responsibility to initiate and submit an offer.
GRASSLANDS CRP
FSA Offices are expecting Grasslands CRP signup to begin April 4th. Producers with expiring CRP contracts can make 'dual' offers for both General CRP and Grasslands CRP. If both offers are accepted the producer will decide which offer to move forward for a CRP contract. The office has not been notified of the rate per acre for Grasslands CRP; offices normally don't receive that information until the first day of signup.
COLORADO STATE COMMITTEE MEMBERS ANNOUNCED
The USDA Farm Service Agency (FSA) today announced appointees who will serve on the Colorado USDA Farm Service Agency (FSA) state committee.
Members of the FSA state committee are appointed by Secretary of Agriculture Tom Vilsack and are responsible for the oversight of farm programs and county committee operations, resolving program delivery appeals from the agriculture community, maintaining cooperative relations with industry stakeholders, keeping producers informed about FSA programs and operating in a manner consistent with USDA equal opportunity and civil rights policies.
Each FSA state committee is comprised of three to five members including a designated chairperson. The individuals appointed to serve on this committee for Colorado are:
Committee Chair Todd Hagenbuch - Steamboat Springs
Aquino Gallegos - San Luis
Gary Frank - Johnstown
Tom Parks - Yuma
Jeni Lamb Rogers - Arvada
"The FSA state committee members play an integral role in the continuity of operations, equitable and inclusive program administration and ensure the overall integrity of services to the nation's agricultural producers," said Marcus Graham, FSA Deputy Administrator for Field Operations. "These individuals have proven themselves to be leaders, early adopters, and key influencers in the agriculture industry in their respective states - qualities that will serve them well in these key Biden-Harris Administration leadership positions.
The Farm Service Agency serves farmers, ranchers, foresters, and agricultural partners through the effective, efficient, and equitable delivery of federal agricultural programs. The Agency offers producers a strong safety net through the administration of farm commodity and disaster programs. Additionally, through conservation programs, FSA continues to preserve and protect natural resources and provides credit to agricultural producers who are unable to receive private, commercial credit, including targeted loan funds for beginning, underserved, women and military veterans involved in production agriculture.
USDA touches the lives of all Americans each day in so many positive ways. Under the Biden-Harris Administration, USDA is transforming America's food system with a greater focus on more resilient local and regional food production, fairer markets for all producers, ensuring access to safe, healthy and nutritious food in all communities, building new markets and streams of income for farmers and producers using climate smart food and forestry practices, making historic investments in infrastructure and clean energy capabilities in rural America, and committing to equity across the Department by removing systemic barriers and building a workforce more representative of America.