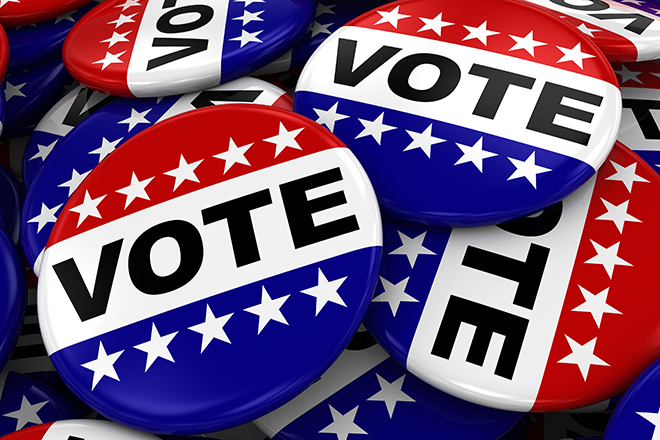 Published
Saturday, January 29, 2022
(The Center Square) - A Pennsylvania court struck down the commonwealth's mail-in voting law as unconstitutional Friday, citing the state constitution's requirement for in-person voting.
"No-excuse mail-in voting makes the exercise of the franchise more convenient and has been used four times in the history of Pennsylvania," Commonwealth Court Judge Mary Hannah Leavitt wrote. "If presented to the people, a constitutional amendment to end the Article VII, Section 1 requirement of in-person voting is likely to be adopted. But a constitutional amendment must be presented to the people and adopted into our fundamental law before legislation authorizing no-excuse mail-in voting can 'be placed upon our statute books.'"
The ruling targets Act 77, which was approved by the Republican-controlled General Assembly and signed by Gov. Tom Wolf in 2019. It created Pennsylvania's mail-in voting law. The law allowed voters to submit ballots up to 50 days before an election and to receive ballot applications by mail. It also expanded voter registration, extended submission deadlines, included rules for voting machine decertification and appropriated funding for voting machine upgrades.
More than 2.5 million people voted by mail in the 2020 presidential election, mostly Democrats, out of a total of 6.9 million votes cast, The Associated Press reported.
Former President Donald Trump alleged Democrats leveraged mail-in voting to fraudulently put President Joe Biden in office.
Fourteen Republicans in the Pennsylvania House filed a lawsuit last August challenging the mail voting law, and the case was combined with a similar lawsuit from Bradford County Commissioner Doug McLinko. The state and national Democratic parties partnered with several Republican county committees to defend the lawsuit.
Challengers pointed to language in the state constitution in Article VII, Section 1 stipulating residents "shall offer to vote" in an election district where they've resided for at least 60 days. Three Republicans on the Commonwealth Court panel overruled two Democrat judges to side with the plaintiffs, citing state Supreme Court precedent to invalidate laws in 1839 and 1923 to expand absentee voting. A dissenting opinion argued a constitutional provision that "all elections by the citizens shall be by ballot or by such other method as may be prescribed by law" supported Act 77, The AP reported.
The decision will be appealed to the state Supreme Court, where five Democrat justices serve with two Republicans.
"More than 5 [million] mail-in ballots have been cast by voters of both parties in the 4 elections since our bipartisan mail-in voting law was signed in 2019. More Republicans voted for this law than Democrats. These are facts," Pennsylvania Attorney General Josh Shapiro wrote on Twitter. "We'll appeal to restore Act 77 and protect mail-in voting."
Acting Secretary of State Veronica Degraffenreid confirmed.
"The Department of State disagrees with today's ruling and is working to file an immediate appeal to the Pennsylvania Supreme Court," she said in a statement.
Trump celebrated the ruling.
"Big news out of Pennsylvania, great patriotic spirit is developing at a level that nobody thought possible," Trump said in a statement. "Make America Great Again!"