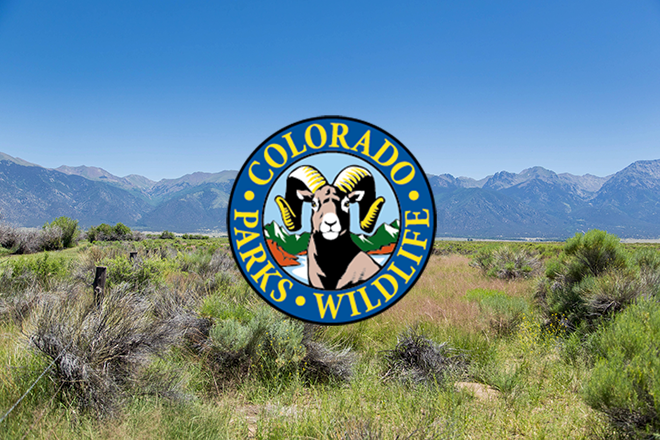 Published
Saturday, September 25, 2021
Colorado Parks and Wildlife has completed draft big-game management plans for deer and elk for the areas surrounding Creede, Del Norte and South Fork. The draft plans are now open to public review and comment through October 20.
CPW managers refer to the areas as Data Analysis Units D-36 for deer and E-34 for elk. The plans cover Game Management Units (GMUs) 76, 79 and 791 for deer and GMUs 76 and 79 for elk.
Many changes have occurred to the landscape of these areas over time, affecting habitat conditions that support the deer and elk populations.
The proposed herd management plans offer several alternatives for setting population and sex ratio objectives for the next 10 years. The objectives dictate the number and type of hunting licenses issued in those GMUs on an annual basis.
"We would like to get as much public feedback as we can regarding these plans," said CPW terrestrial wildlife biologist Brent Frankland. "At this point, we are proposing objectives for these herds, but we don't want to dictate to the public what should happen. With enough feedback and a desire for something different than what we have proposed, we may need to accept different objectives. The feedback we receive is crucial."
The elk herd in the western region of the San Luis Valley has returned to the population levels seen throughout the 1990s at roughly 7,000 animals. The population declined in the early 2000s, reaching its lowest level in 2013 at fewer than 5,000. But the estimated elk population has bounced back and has now surpassed the previous herd plan objective of 4,000 to 5,500.
In the new elk draft herd management plan for 2022-2032, CPW proposes an increased population objective of 5,800 to 7,800 animals. The agency believes the herd's ability to be maintained within the proposed objective range during the next 10 years is possible as long as calf recruitment and forage availability remain strong.
CPW also proposes keeping the elk post-hunt sex ratio objective at 20 to 25 bulls per 100 cows.
The current deer herd objectives supported a population of 2,000 to 2,500 deer. The proposed management plan for the next decade would support 2,200 to 2,800 deer with the current population estimate at roughly 2,500 animals.
CPW also proposes a slight increase in the sex ratio objectives from 20 to 25 bucks to 23 to 28 bucks per 100 does.
GMU 76 will continue as a fully limited unit, whereas GMU 79 will continue with an over-the-counter archery season and all other seasons limited.
Both the deer and elk draft plans are open to public comment through October 20. Comments can be submitted to Frankland at brent.frankland@state.co.us.
Comments also will be accepted by mail addressed to:
Colorado Parks and Wildlife
Attn. Brent Frankland
0722 S. CO Rd 1 East
Monte Vista, CO 81144
To view the deer herd management plan, go to: https://cpw.state.co.us/Documents/Hunting/BigGame/DAU/DRAFTPLANS/D36_DRAFT_HMP.pdf
To view the elk herd management plan, go to: https://cpw.state.co.us/Documents/Hunting/BigGame/DAU/DRAFTPLANS/E34_DRAFT_HMP.pdf