Image
Colorado Springs man arrested on warrant in poaching investigation
A 27-year-old Colorado Springs man was arrested Friday by Colorado Parks and Wildlife officers and park rangers as they executed a search warrant on a home in southeast Colorado Springs.
The warrant was part of an ongoing CPW investigation into a multi-county poaching case.
Arrested at the scene was Iniki Vike Kapu, who tried to escape out the back door as the CPW team arrived to search the house. Kapu was captured in the back yard. 
Kapu is being held on suspicion of felony and misdemeanor charges related to poaching deer, elk, turkey and unlawful possession of wildlife.
Image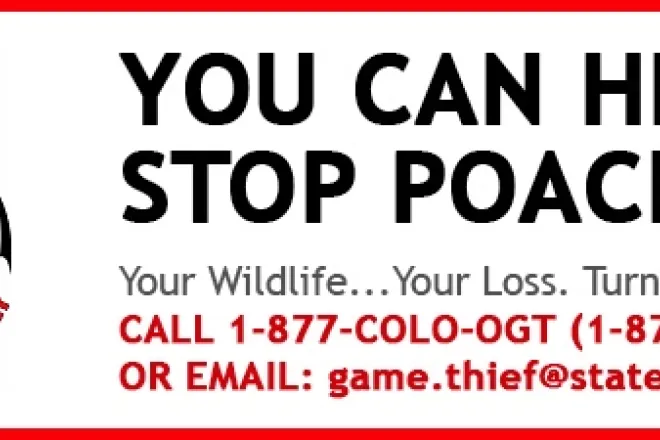 Officers from the U.S. Forest Service and the Colorado Springs Police Department participated in the search. During the search, a second man was arrested by Colorado Springs Police on unrelated charges of suspicion of drug possession.
Police also seized a car at the scene with illegal license plates.
A 20-member CPW team including wildlife officers and rangers from Cheyenne Mountain and Mueller state parks, descended on the home Friday morning in search of evidence related to poaching in Teller, Fremont and Chaffee counties.
"Our officers found evidence on the scene of wildlife parts we believe were illegally taken by the suspect," said Frank McGee, CPW's area wildlife manager for the Pikes Peak region. 
The investigation continues as CPW follows leads in four counties.
Suspected poaching can be reported to CPW's Operation Game Theif at 877-265-6648 or game.thief@state.co.us.