Image
Air quality advisory continues for eastern Colorado Saturday due to fires in Canada
An air quality advisory for eastern Colorado remains in effect until at least 4:00 p.m. Saturday due to smoke from wildfires burning in Canada. The advisory had been in effect during the day Friday, and was extended overnight before the additional extension.
The Colorado Department of Public Health and Environment issued the advisory due to moderate to heavy smoke in the area. Gradual improvement is expected across much of the region Saturday, though lingering health effects will remain possible through at least the afternoon. CDPHE recommends that people with heart or lung disease, older adults, and children should reduce prolonged or heavy exertion.
Image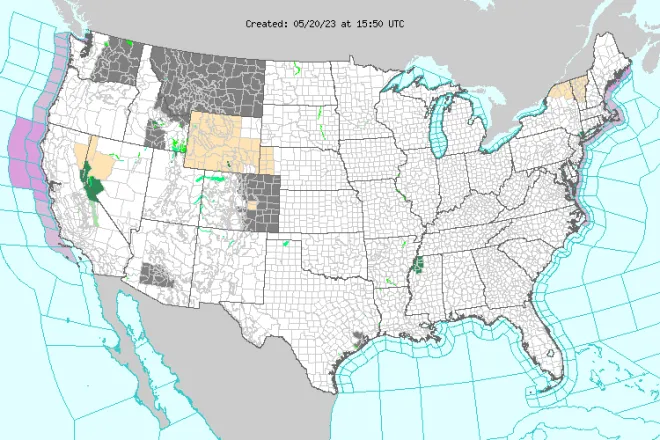 Similar alerts are in place for all of Montana and portions of Washington and Idaho. Related weather statements for air quality have been issued for most of Wyoming along with western Nebraska.
According to CBC/Radio-Canada, at least 100 wildfires are burning across Alberta, with a smaller number in Saskatchewan, and have forced thousands of people to evacuate their homes. Dozens of provincial parks and recreation areas are closed, impacting plans for Canadians expecting to enjoy the Victoria Day holiday weekend.
More than 100 firefighters from the United States arrived earlier in the week and are assisting in efforts to contain the fires.
Image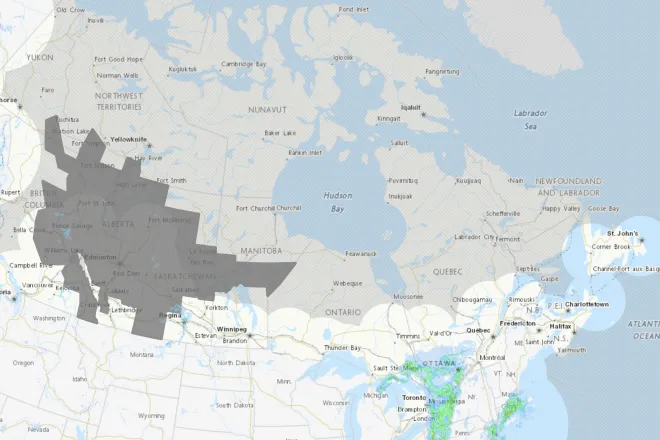 Saturday, Environment Canada listed air quality statements for nearly all of Alberta, along with portions of British Columbia, Saskatchewan, Manitoba, Yukon, and Northwest Territories.
So far this year, nearly 500 wildfires have burned 802,571 hectares (1,983,196 acres) in Alberta, roughly 8,026 square kilometers or 3,099 square miles – an area more than twice the size of Kiowa County, Colorado. That compares to 805,900 hectares (1,991,422 acres) for all of 2011, and 883,441 hectares (2,183,030 acres) in 2019.