Image
Dear Dietitian – The three worst diets of 2023
Dear Readers,
Last week we discussed the U.S. News and World Report rankings of the top 3 diets for overall health, so it seems only balanced to examine the bottom three diets this week. A panel of nutrition experts evaluated the diets based on seven categories: how easy it is to follow, its ability to produce short-term and long-term weight loss, its nutritional completeness, its safety, and its potential for preventing and managing diabetes and heart disease (1). 
The Raw Food Diet ranked #24 out of 24 diets reviewed. This diet stems from the erroneous belief that cooking destroys the nutrients in food. Most followers do not eat 100 percent raw food on this diet. Most will consume 75-80 percent of their calories from uncooked food. Some choose to eat raw fish, sashimi, and cheese made from raw (unpasteurized) milk. 
Image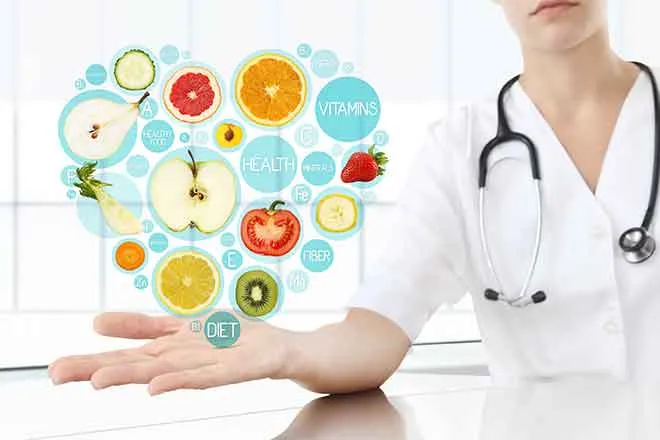 While consuming more fruits and vegetables is healthy, the Raw Food Diet often lacks adequate protein and calories. Furthermore, drinking milk that hasn't been pasteurized poses a threat of foodborne illness.
The SlimFast and Optavia Diets tied for the 23rd position. We have all seen the SlimFast commercials that claim, "Give us a week; we'll take off the weight." The SlimFast plan consists of meal replacement shakes, one sensible meal, and three daily snacks. There are different versions of the program, including Keto and Low Carb plans. While this diet will likely result in weight loss, the primary drawback is that most calories are consumed in liquid form. You may get bored and miss the satisfaction of eating solid food.
The Optavia Diet is a low-carbohydrate, low-calorie weight loss program where prepacked foods are used in addition to food bought at the grocery store. The dieter is encouraged to eat fatty fish twice a week. The plan also incorporates the "Habits of Health," which helps the dieter form healthy habits around sleep, eating and hydration, exercise, and weight. The Optavia Diet is very restrictive in calories but will produce weight loss if you can bear it. Your weight loss will come at a hefty cost of around $375 per month. This does not include food purchased at the grocery store.
In conclusion, a person will stay on a diet for about five weeks, then throw in the towel. The primary reason for failure is that many diets are too restrictive, either in calories or by cutting out certain food groups. A person may then fall into yo-yo dieting, where she loses weight, regains it, then diets again. This process results in weight gain in the end. Choose a plan that provides adequate calories for weight loss but does not create feelings of deprivation.
Until next time, be healthy!
Dear Dietitian
Reference
U.S. news best diets: how we rated eating plans and diets (2023, January 3). Retrieved from https://health.usnews.com/wellness/food/articles/how-us-news-ranks-best-diets
Leanne McCrate, RDN, LD, is an award-winning dietitian based in Missouri. Her mission is to educate consumers on sound, scientifically-based nutrition. Email her today at 
deardietitian411@gmail.com
. Dear Dietitian does not endorse any products, health programs, or diet plans.