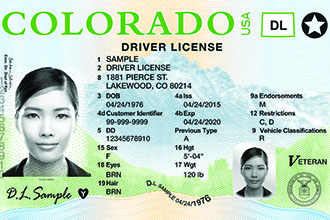 Published
Thursday, March 14, 2019
The Colorado Division of Motor Vehicles, in conjunction with Colorado counties, has established a refund process for those individuals affected by a Specific Ownership Tax miscalculation which caused them to pay a higher SOT rate when they renewed their motor vehicle registration.
Affected individuals had a vehicle with a model year of 2014-2018 or 2010 andhad a motor vehicle registration which expired in December 2018. Over 51,000 Colorado residents will be receiving a refund through the state due to this error.
People affected will receive a check from the Colorado Department of Revenue or from their county clerk and recorder if their county opted to provide refunds for the difference between the SOT amount they paid and the amount they should have paid. Checks will be mailed over the next several weeks. Those who have already received a refund from their county or those who paid the correct, adjusted amount will not receive a check.
"The Colorado Division of Motor Vehicles is committed to accuracy in all tax and fee calculations. In this case, that did not happen," said Colorado Division of Motor Vehicles Senior Director Mike Dixon. "We apologize for this error and are committed to making sure that affected residents receive a refund for any overpayment. Additionally, we have corrected our computer system to ensure that this issue does not happen again."
To see if refund checks have been issued for your county, visitwww.colorado.gov/dmv/overpayment-refunds.