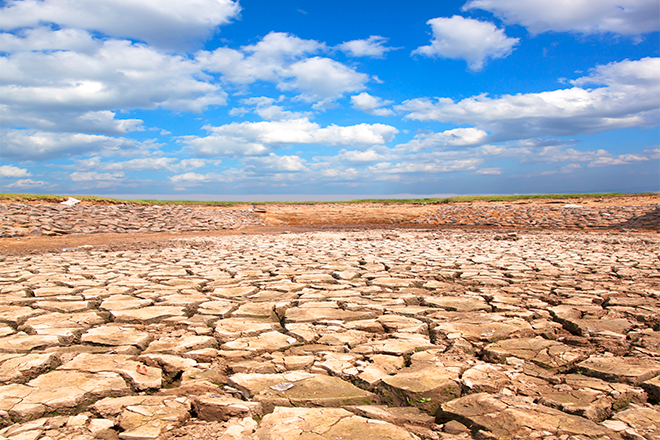 Published
Friday, June 22, 2018
Southeast Colorado counties along the border with Kansas saw some improvement in drought conditions over the past week.
Eastern Baca, Prowers and Kiowa counties saw extreme drought pull away from the border, dropping to severe conditions. A narrow portion of north central Kiowa County along with parts of southern Cheyenne County moved to moderate drought from severe conditions. A similar improvement was also noted in central Lincoln County.
Moderate drought in central Cheyenne County shifted to abnormally dry conditions, while most of Kit Carson County is now drought-free following a number of afternoon showers and thunderstorms, fed by tropical moisture, over the past week .
The remainder of Colorado was unchanged from the prior week.
Overall, 21 percent of the state is drought-free, up one percent from the June 12 report, and a dramatic improvement from seven percent at the start of the year. Abnormally dry, moderate and severe drought conditions were unchanged at 12, 16, and 16 percent, respectively. Extreme drought dropped one percent to 26, while exceptional drought was unchanged at eight percent of the state's area.
Drought classes include (ranked from least to most severe) D0 - abnormally dry, D1 - moderate, D2 - severe, D3 - extreme, and D4 - exceptional drought.
Colorado Drought by the Numbers

Week

Date

None

D0

D1

D2

D3

D4

Current

6/19/18

21

12

16

16

26

8

Last Week

6/12/18

20

12

16

16

27

8

3 Months Ago

3/20/18

10

16

24

30

20

0

Start of Calendar Year

12/26/17

7

65

28

0

0

0

Start of Water Year

9/26/17

68

29

4

0

0

0

One Year Ago

6/20/17

94

6

0

0

0

0