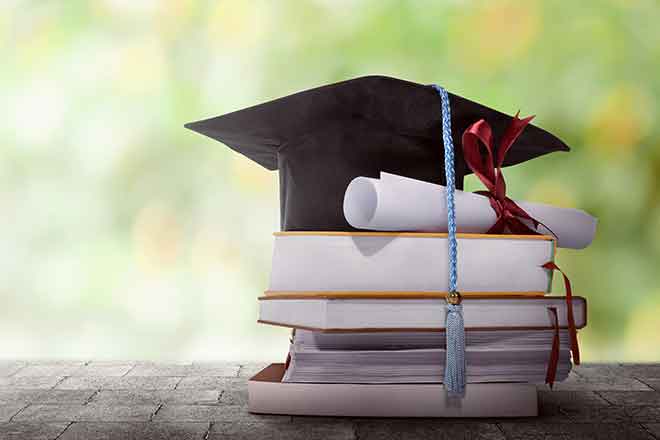 Published
Sunday, May 24, 2020
Saturday, May 30, 2020 @ 6:00 p.m.
Eads Football field parking lot and Maine Street
Each graduating student will have 2 designated parking space for 2 designated vehicles
Only designated vehicles will be allowed in the football field parking lot
Everyone must remain in their vehicles
Ceremony will be broadcast over KVAY 105.7 FM & streamed live on the Eads Eagles Facebook page https://www.facebook.com/pages/category/High-School/Eads-Eagles-201978759933532/
Each graduating senior will walk across the stage one at a time
Following the graduation, the Class of 2020 will parade down Maine Street in their cars from the north end to the south, turn around and parade will end at 7th Street.
Spectators MUST STAY IN THEIR Cars park along Maine Street
We encourage out of town visitors to watch on Facebook and if in the broadcast area to listen to the ceremony on KVAY radio.
Lauren Lynn Brown
Career Plans: I plan to attend Aims Community College in Greeley to work towards a business degree while simultaneously obtaining my real estate appraisal licensing. From there I intend on continuing my education at UCCS while working towards climbing the ladder of real estate appraisal.
Favorite High School Memory: A lot of my favorite memories from high school really don't have anything to do with high school--and sometimes not even the people in it. However, for the sake of the question, I'd say my favorite memory would be serving out a 25-0 game in volleyball my sophomore year, with the help of my teammates of course. It was also a memorable day because Coach Chels was in the hospital, watching the game live, unable to attend because Elly made her entrance into the world!
Keaton Taylor Coen
Career Plans: I plan to take a year off, so I can figure out what I really want to do and also so I can save money for college.
Favorite High School Memory: Working on the robots for STEM with Chris and Dr. Wagner most of the beginning of senior year.
Kaycee Lynne Ellenberger
Career Plans: I plan to attend West Texas A&M University in the Fall to pursue a degree in animal science. After I receive my degree, I plan to continue my education in animal reproduction and genetics. In the future, I hope to one day own my own genetic company.
Favorite High School Memory: Although high school has been nothing but amazing memories, my favorite memories include attending the FFA Washington Leadership Conference in Washington, D.C. in the Summer of 2019. I will also cherish the amazing moments that my fellow athletes and I made during various sporting events. This includes qualifying for Regional Volleyball for the first time in six years, winning state in the 4x100 relay at State Track, and qualifying for the District Championship game in basketball this past year. Experiencing that adrenaline rush with your teammates and best friends is something special that only happens once in a lifetime. I will never forget the amazing times that high school has provided me!
Dillon Troy Hernandez
Career Plans: I plan to go into the sociology field and become a musical therapist. I have always loved music, and therapy is a great way to get it through to people. I have not decided where I plan to go for my education yet.
Favorite High School Memory: My favorite memory was going to National Western Stock Show my Sophomore year with my brother, Damian.
Morgyn Johnson
Career Plans: I will be working this summer at the 21st Century in Burlington as a paid intern. In the fall I will be attending Garden City Community College for their John Deere Tech program and graduating after 2 years to continue working for 21st Century full time.
Favorite High School Memory: I have so many good memories from high school that it is hard to choose. I think my absolute favorite memory is going out with Dr. Wagner in a pasture on the ranch my dad manages to stargaze and learn more about the sky above us. It was so much fun when Angel and Keaton decided to begin walking out across the pasture and I followed them to bring them back, getting within 10 feet of them before they realized I was right behind them. They jumped pretty high after I scared them.
Christopher Lane
Career Plans: I plan to attend Aims Community College to get a real estate certificate and Business degree. Then work towards building my realtor experience, until I can start my own real estate ventures
Favorite High School Memory:
My favorite high school memory is really a collection of memories. Dissecting octopuses and baby pigs in biology and trying to make Chris (the other one) sick. I would add that this was very successful.
Noel Angel Medina
Career Plans: I plan to attend Garden City Community College in Garden City, Kansas to study John Deere Mechanic in their John Deere Tech program in the fall. When summer comes, I'll be working at 21 Century in Cheyenne Wells, Colorado as a paid intern.
Favorite High School Memory: I would say my favorite memory would be when Damien Barnes and I set a state record for the third most rushing touchdowns in a game. If it weren't for my coaches that design those plays and especially my teammates that I'm going to miss being on the team with, I wouldn't be part of history. I will always remember that moment and I will forever miss playing the game of football.
Jonah Schofield
Career Plans: I plan to attend Northeastern Junior College in Sterling, Colorado to pursue an Associates of Applied Sciences. Where I then plan to transfer to a university to pursue a career in nursing.
Favorite High School Memory: After making countless memories throughout my high school experience, my favorite one would have to be when I was walking back into the school after lunch, and I slipped in the mud and ripped my pants--then having to explain to Mrs. Britten why I needed to call my mom to let me go home and change.
Christopher Scranton
Career Plans: I plan to further my education in cybersecurity, programming, and robotics. My location for this education is still undecided
Favorite High School Memory: I cannot say that I have one favorite memory. A Lot happened in these 4 years that honestly changed my life for the better and I had a lot of fun with it. Like getting my first job and involving myself in the stem field heavily thanks to my teachers. I will say that working with computer coding, drones, and advanced robotics was a huge highlight in my high school career.
Cynthia Watson
Career Plans: I want to become a preschool teacher. My school is still undecided and when I will attend is also undecided.
Favorite High School Memory: My favorite high school memory would have to be 2018 going to the State FBLA conference in Vail