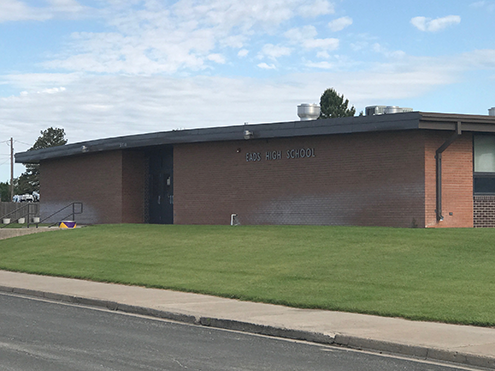 Published
Wednesday, October 13, 2021
Due to COVID-19 protocols, the Eads high school student body went to remote learning starting at 12:35 p.m. Tuesday. The high school will remain in remote learning until Monday, October 25, at which time students can return to school in person.
The middle school and high school games scheduled for Tuesday with Wiley were cancelled.
In-person parent-teacher conferences for Thursday will now be via Google Classroom or phone conference. More information will come from your student(s) teachers.
School for elementary and middle school will be released at 2:00 p.m. Thursday as scheduled.
The Future Business Leaders of America spaghetti supper has been postponed, with a new date to be announced later.
All games for middle school and high school students scheduled for Friday, October 15, have been postponed.
There will be no Future Farmers of America town trash pick up Saturday, October 16.
There will be no high school volleyball Tuesday, October 19.
High school volleyball at McClave October 21 will not be held as scheduled. Information will be forthcoming concerning if there will be a middle school volleyball game at McClave.
High school parents and students will receive an email from Mr. Bohlander explaining what the remote learning schedule will look like through October 21. If your high school student(s) must quarantine due to public health guidelines you should have received an email from Ms. Jackie Tuesday afternoon.
All high school students can return Monday, October 25, unless otherwise notified from the health department.