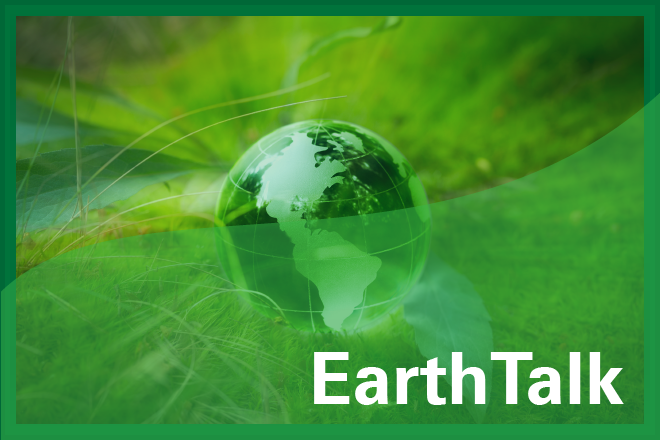 Published
Tuesday, September 19, 2023
Dear EarthTalk:

What's the kerfuffle over uranium mining near the Grand Canyon?

P.L.K., via e-mail
Since the 1950s when uranium was discovered below the desert in the Grand Canyon region of Arizona, land managers, resource extractors, environmentalists and locals have debated the ecological impacts of mining this heavy metal that serves as an abundant source of concentrated energy for nuclear power plants and other applications. The Grand Canyon is a World Heritage Site and a protected national park; worries that uranium mining in the area could harm the environment and the park's natural resources are central to the debate. Meanwhile, uranium mining in the region poses a serious threat to the native people like the Havasupai who have called the Grand Canyon home for centuries.
In 2012, the Havasupai worked with then President Barack Obama for a 20-year moratorium on uranium mining in the region because the mining could threaten the tribe's only water source, Havasu Creek. The harmful tailings from the mining, loaded with heavy metals, could contaminate the creek, rendering the water non-potable. Operations would also endanger sacred and cultural sites. And so, the danger to the Havasupai land seemed to be diverted.
But the can was only kicked further down the road: As climate change continues to rage on, interest in nuclear energy has resurfaced, and mining companies have started nosing around the Grand Canyon region again, this time just outside of the national park where uranium reserves are reportedly abundant without the red tape of being on federally protected land.
Furthermore, mining companies say they can go about their business with minimal impact given the advent of better mining technology. Energy Fuels Resources, the company that owns the only claim in the Grand Canyon area, says they can operate without affecting the groundwater, and that they are just as dedicated to preserving the land as everyone else. Local Arizonians also support the mining, with local officials preaching about the stimulating effect the operation would have on the local economy.
However, the miners have been faced with some pushback by Democrats and the White House. The land surrounding the Canyon makes up less than two percent of uranium reserves in the U.S., so why not look elsewhere? President Biden took executive action on the issue, using the Antiquities Act to create the "Baaj Nwaavjo I'tah Kukveni--Ancestral Footprints of the Grand Canyon National Monument," a massive 900,000 acre preserve to federally protect the lands of tribes like the Havasupai. And although it won't completely shut down all mining operations outside the Canyon--claims to nearby Pinyon Plain have been affirmed by the federal courts--the monument does stand as a victory for native tribes in the region. It appears that the native people have struck gold in protecting their culture and identity for the near future.
CONTACTS