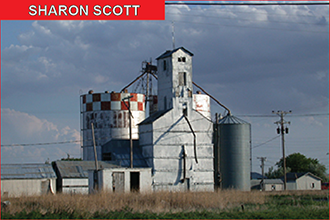 Published
Monday, February 19, 2018
I have some very good news I would like to share with everyone. Sunday evening, February 18, Jerry Weber of Sheridan Lake was undergoing a double lung transplant. Jerry has been on a waiting list for new lungs for a long time. Our prayers are with Jerry and his family for a successful surgery and recovery. Here is a new address for him. Jerome (not Jerry) Weber - CTICU Room 227 - %University of Colorado Hospital - Anschultz Inpatient Pavillion - 12505 E. 26th Ave. - Aurora, CO 80045
The Plainview Elementary students and their teachers put on a spaghetti supper and free movie night to raise money for their annual fun trip at the end of the school year. They would like to thank everyone who helped make their evening a success.
Susan Greenfield spent last weekend in Sterling visiting her dad. Her sister Sami and husband John from Bennett also came for a visit. Friday evening, all of them attended the NJC basketball game. Saturday evening, Susan's brother Jon and wife Sonya joined them for the NJC basketball game.
Kelvin, Amy and Alex Schmidt and Kyle Scott spent last weekend in Buena Vista skiing and snowboarding on Copper Mountain. They stayed with Joel and Rhoda Boucher. Rhoda is Freda Schmidt's daughter.
Last Saturday, my sister Jerene and husband Ian and I went to Dodge City to celebrate my birthday. It was a good day!! We left Dick at home since he wasn't feeling good.
David and Dennill Splitter and family went to watch their daughter Alyssa play basketball this past weekend.
District basketball games will be coming up this weekend. Doesn't seem possible that the ball season is almost over for everyone.
Saturday evening, Denis and Theresa Weber were guests of Larry and Judy Tuttle for supper and an evening of Dominos. Sunday Larry and Judy and Burl and Cathy Scherler went to Cheyenne Wells for lunch and back to Scherlers for visiting that afternoon.
A reminder of the card shower for Mary Huddleston - 650 Kendall Dr. - Lamar, CO 81052 on February 24th in celebration of her 96th birthday.
Have a great week!