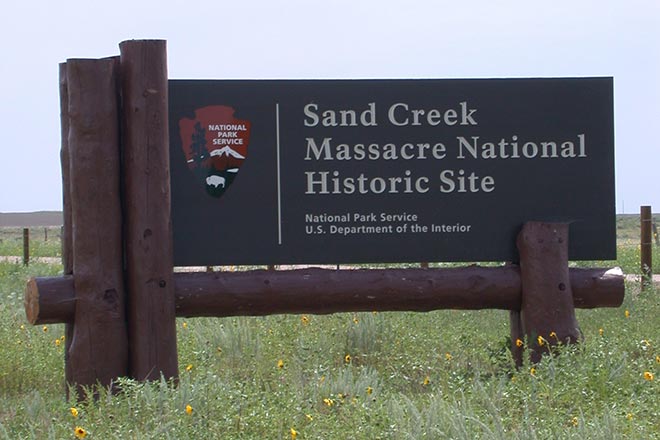 Published
Friday, October 26, 2018
The Sand Creek Massacre National Historic Site will be hosting aseries of speakers/educators throughout 2018 and 2019 to present sessions that will address American history, tribal histories, American Indian Law, and Native and Non-Native American perspectives of the historical context in which the Sand Creek Massacre took place.
The first speaker is Native American scholar and prominent civil rights advocate Richard "Rick" B. Williams. Rick will be at the Crow-Luther Cultural Events Center (Plains Theatre) in Eads Tuesday, October 30, at 6:00 p.m. for a free discussion on the Native American perspective of American History.
Richard B. Williams (Oglala Lakota/Northern Cheyenne) is a passionate and committed advocate and fierce champion of native education in the United States. Growing up in Crawford, Nebraska, Williams was raised by his grandmother Louisa Star Nelson and his great-grandmother Ida White Eyes, who witnessed the Battle of the Little Big Horn in 1876 and survived the Cheyenne breakout at Fort Robinson in 1879. Williams graduated magna cum laude from the University of Nebraska Lincoln in 1975 and completed a Master's Degree in Educational Administration (Summa Cum Laude) at the University of Wyoming, Laramie in 1987.