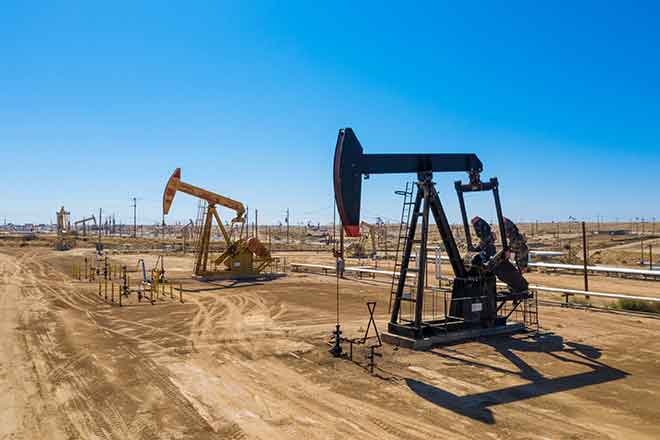 Published
Thursday, January 16, 2020
By Ted O'Neil | The Center Square
An energy trade group based in Denver has responded to some of the comments made during Tuesday night's Democratic National Committee candidate debate about climate change policies the candidates would enact against the oil and gas industry, particularly an end to drilling on federal lands.
Western Energy Alliance President Kathleen Sgamma in particular called out Massachusetts Sen. Elizabeth Warren and Vermont Sen. Bernie Sanders, going so far as to threaten legal action if either of them is elected in November and attempt to pursue parts of their climate agenda. Western Energy Alliance represents 300 companies engaged in the exploration and production of oil and natural gas.
"At last night's debate, Sen. Warren once again claimed broad powers that an imperial president might have, but not an American one," Sgamma said Wednesday. "She can't roll back regulations the Trump Administration has put in place through proper rule making on day one. She can't stop drilling on all federal lands and waters on day one. There are laws passed by Congress that say otherwise. Wester Energy Alliance would be in court within hours of her issuing an unlawful order to stop development on federal lands."
According to the Natural Resources Defense Council, Warren's official climate plan states that she would sign an executive order putting a moratorium on fossil fuel leases, including on federal lands and offshore drilling.
Warren's plan also sets the goal of 100 percent zero emissions by 2030 for all passenger vehicles, medium-duty trucks and buses and signed on to what is called the No KXL Pledge, saying she would end permits issued for the Keystone XL and Dakota Access pipelines.
As for Sanders, Sgamma said his comments about the fossil fuel industry is scapegoating.
"Americans and citizens of other developed countries lead healthy and safe lives because of all the benefits of oil and natural gas we provide. People rely on fossil fuels to heat their homes, turn their lights on and travel to work and around the globe, power their electronics, produce their food, and create just about every product they use in their daily lives," she said.
Sanders has also signed the No KXL Pledge and opposes the Enbridge Pipeline in Minnesota.
The NRDC says his campaign plan calls for an end to all federal fossil fuel infrastructure permits and a ban on importing or exporting fossil fuels in an attempt to end incentives for extraction in other countries.
Sanders also wants a fully electrified vehicle fleet by 2030, including buses and shipping trucks and the construction of a regional high-speed rail network.