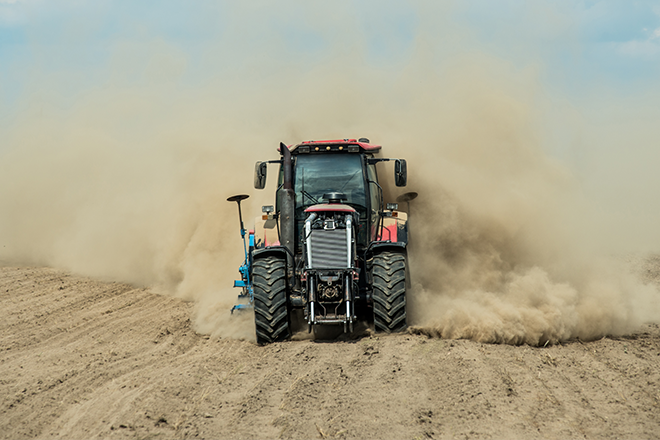 Published
Wednesday, November 10, 2021
(The Center Square) - A study predicts the southeastern section of New Mexico will only get hotter and dryer in the coming years.
The Federal Bureau of Reclamation released the Pecos River Basin study designed to give information about future water resources and needs. Going as far into the future as 2100, the study used five models to assess the region. All pointed to the region seeing higher temperatures and less precipitation.
Farmers always are planning for and thinking of the next generation, said David Lucero, a farmer in Fort Sumner.
"Conservation is always important to a farmer," Lucero said. "You're not thinking about the immediate. You're thinking about what's going to happen 30 years from now - 40 years from now. How is my farm going to compete? How is it going to provide food for the American people? I want this farm here for my grandkids."
Lucero grows fruit trees in Fort Sumner. He moved there recently with his wife, and so far the area has been good to them, he said.
Agriculture is the biggest user of water in the basin at 80% with 64% of that use relying on groundwater, according to Dagmar Llewellyn, manager of the study in the Bureau's Albuquerque Office, the Carlsbad Current Argus reporter.
Tim Pollard, who grows oats and wheat in Chaves County and owns an artesian well, said he didn't have to fallow any land this year, but the well helped a lot. Still, he said he's not sure how much anyone can predict the future.
"We've been pumping out of the river since '47, my family, and I don't know - there's been hot times, there's been dry times, but somehow God always puts a little water in the river for us to get by with," Pollard said.
He said local climate changes are something to keep an eye on, but he doesn't plan on changing his operations based on the study's findings.
Alfalfa farmer Clifford Kenyon in De Baca County said there has been less water lately, but because of better farming practices, they've been getting higher yields.
"Some of the things we've done is installed lots of concrete ditch lining and lots of pipelines," he told The Center Square. "We've re-leveled a lot of our fields where they'll irrigate more efficiently, and probably over 90% of farms in this district have been leveled."
Kenyon noted that if the study is correct, he may have to fallow land in the future, which he admits would be challenging. But he pointed back to newer practices in place.
"As I mentioned before, with the practices we put in place, we're probably raising more tonnage of crops than we did say 20 years ago with probably less water - at least the same amount of water," he said. "Hopefully we're in a position where even with tighter supplies we can still have viable farms that we can make a living off of."