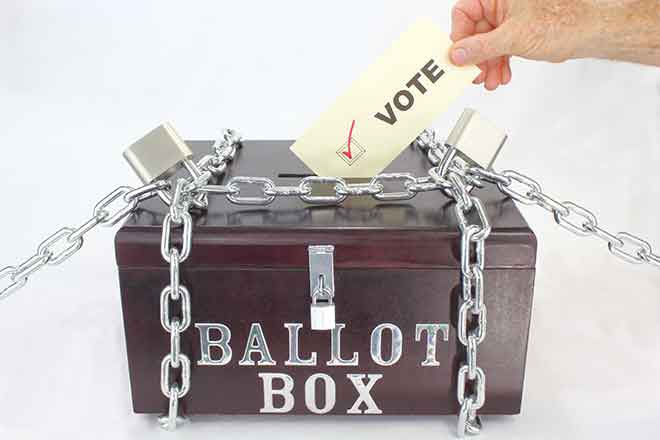 Published
Saturday, January 15, 2022
(The Center Square) - A grand jury will hear evidence concerning election equipment tampering and misconduct allegations against Mesa County Clerk and Recorder Tina Peters, Colorado authorities said Thursday.
Mesa County District Attorney Dan Rubinstein and Colorado Attorney General Phil Weiser did not name Peters directly in a press release about the investigation, though they did cite "allegations of tampering with Mesa County election equipment and official misconduct."
"Over the past few months, we have made progress in the multi-agency investigation into allegations of Mesa County election equipment tampering and official misconduct," the statement said. "The Mesa County grand jury accepted the case on Jan. 12 and will assist with the investigation."
"This investigation will be thorough and guided by the facts and the law," it continued. "More information will be made available when the prosecutors are ethically and legally permitted to provide additional details. To maintain the impartiality of the investigation, we have no further comment at this time."
Colorado Secretary of State Jena Griswold began investigating Peters' office for official misconduct in August after images were posted online that purported to show passwords to Mesa County voting machines. Griswold ordered Mesa County to replace all its voting machines, a move that cost county taxpayers more than $90,000.
She also filed a lawsuit to have Peters removed from office since Colorado law doesn't allow the secretary of state to take the action unilaterally. The lawsuit successfully stripped Peters of her duty to oversee county elections but did not remove her from office.
Griswold has instead offered Peters a pathway to regaining her oversight duties as long as she agrees to have another designated election official overseeing her work, according to a KKCO 11 News report.
Peters has denied any wrongdoing in the case. During a rally held in front of the Mesa County Justice Center Thursday, Peters told supporters that she will "stay and fight" the allegations against her, and that she is seeking reelection to her post, The Colorado Sun reported.