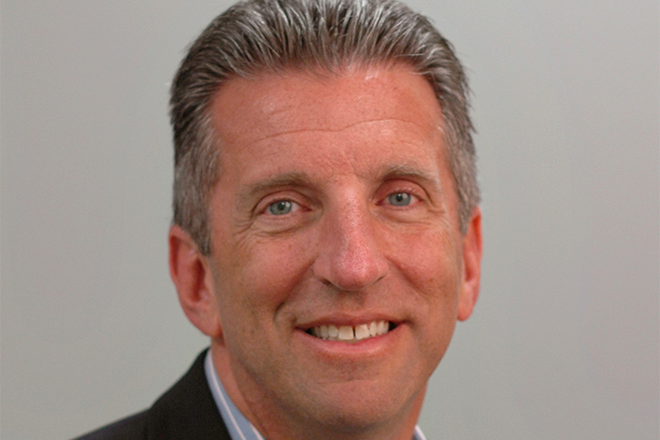 Published
Friday, August 3, 2018
Colorado Governor John Hickenlooper announced that Larry Wolk, MD, the state's chief medical officer and executive director of the Colorado Department of Public Health and Environment (CDPHE), is resigning. Wolk has accepted the role of chief medical officer with the Wonderful Company, based in Santa Monica, California.
Wolk joined the Governor's Cabinet in September 2013 on the first day of the "100-year flood." His oversight of the CDPHE's response and recovery efforts highlights a long list of accomplishments that have been recognized locally and nationally in multiple areas of public and environmental health.
"Larry's leadership and commitment to the environment and health of Colorado and our people is evident by across-the-board improvements. Our environment is cleaner, and our people are healthier, thanks to Larry's efforts," said Governor John Hickenlooper. "During his tenure, Larry has been challenged by marijuana legalization, increasing oil and gas development and the domestic introductions of Ebola and Zika viruses, to name a few. His development of state plans to address these and other emerging issues are just a few examples of his impressive legacy."
In addition to his work at CDPHE, Wolk has had a successful 30-year health care career in Colorado, most notably as a pediatrician who developed one of the largest safety net clinic programs for publicly insured and uninsured children, Every Child Pediatrics (formerly The Rocky Mountain Youth Clinics). He has served on multiple nonprofit and for-profit organization boards and has been honored and recognized for his work as pediatrician, teacher and health care executive.
"It has been my privilege and honor to work for Gov. Hickenlooper. He set out the goal to make Colorado the healthiest state and I have tried to deliver on his vision," said Larry Wolk, MD, executive director of the CDPHE. "Under his incredible leadership, the CDPHE has achieved nation-leading low teen pregnancy rates, reductions in methane and carbon emissions and exemplary policy and programs regulating legalized adult-use marijuana."
Wolk's new role at the Wonderful Company will be as chief medical officer, overseeing Wonderful Health and Wellness. His duties will include the management of thousands of employees and their families' health, while also working with the company's owners, Stuart and Lynda Resnick, to develop and implement social investments in the communities where their employees live, including public charter schools, community clinics and grocers.
Wolk will leave the CDPHE at the end of August. Karin McGowan, the current deputy executive director, will serve as the interim executive director and, Tista Ghosh, MD, the current deputy medical officer, will serve as interim chief medical officer through the end of the governor's administration.