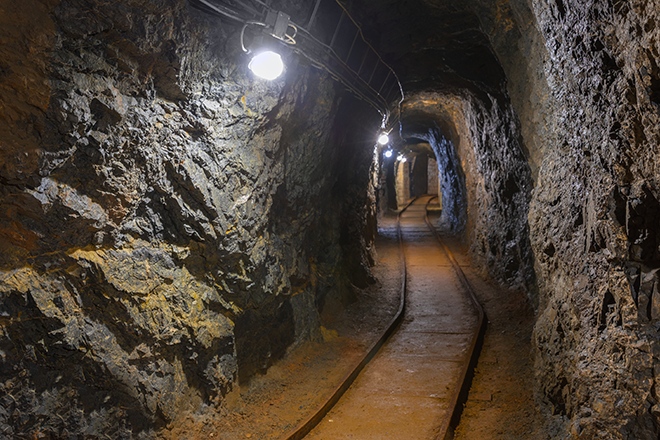 Published
Thursday, October 18, 2018
These Colorado gold mine tours let you experience the life of an Old West miner. Visit mines, explore exhibits, and pan for gold at one of these sites.
Many locals and tourists love exploring mines that were once thriving with gold, silver, and base metal miners. You can find Colorado gold mine tours all over the state, from Ouray to Silverton, Cripple Creek, Lake City, and Breckenridge. Here are a few of our favorite picks.
This mine tour will take you 1,500 feet into Gold Mountain, where you can learn about the hardships, working conditions (there was no OSHA confined space training, for one), and risks miners took during the turn of the century. You can also pan for gold from a stream coming out of Gold Mountain.
This 1-hour guided tour takes you 1/3 of the way into Galena Mountain. You'll follow the gold vein and watch real mining equipment in action. You can also see beautiful crystals and minerals, pan for gold, and ride a vintage mine train.
A National Historic Landmark, the Mayflower Gold Mill is the last and most advanced large mill built in the San Juan Mountains. In your self-guided tour, you'll experience first-hand how miners excavated gold, silver, and base metals from hard-rock ore.
During these weather-permitting tours, you'll experience the old west as miners did ages ago. You'll descend 100 stories to see gold veins in their natural state, ride the underground tram, and experience the sights and sounds of authentic mining equipment.
This handicap-accessible mine allows visitors to experience the life of a miner at the turn of the century. Tour exhibits rich with mining history, examine authentic machinery, and learn about how hard-rock miners used hand tools and dynamite to blast their way through the mountain. Once you're in the mines, you can even view the underground rock gallery's extensive rock and mineral collection.
The whole family will enjoy this restored historical mining site. Experience the sights, sounds, and smells that a Colorado miner would have experienced. At Country Boy Mine, you can explore the historical mines, view exhibits and mining equipment, pan for gold, and pet donkeys. You can even slide down the 55-foot ore chute!
Whether you're interested in a self-guided tour or an adventure led by professionals, you're sure to find the ideal expedition at one of these mining sites. The next time you're planning a family vacation or a weekend trip, consider one of these Colorado gold mine tours!