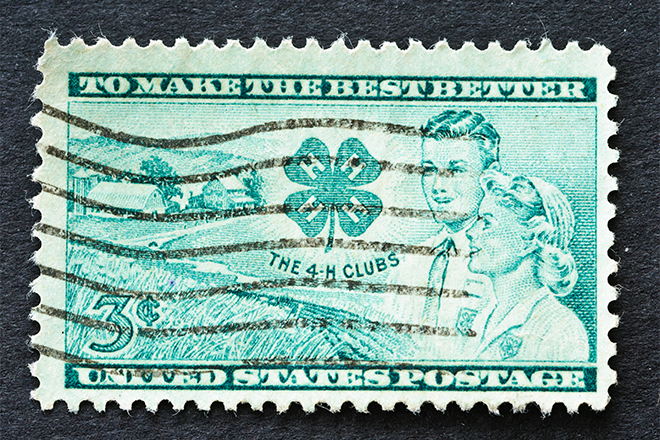 Published
Saturday, August 17, 2019
Hello again Kiowa county and all readers. I am writing again to update everyone about the progress of our 4-H program.
As you read in my last article, we had a very successful County Exhibit Day. I don't know if any of you counted, but we have 44 projects that were eligible to compete at the Colorado State Fair. Monday was the last day members could bring in projects to be labeled and checked in for the trip to Pueblo. Tuesday morning, Megan Berg, our neighboring Prowers County Extension 4-H Extension Agent, brought a trailer up so we could load all these projects. She then traveled to Bent County and back to Prowers to pick up Prowers County 4-H projects.
The Colorado State fairgrounds was opened to accept all these exhibits August 14. This was a site to see as there were vans and trailers parked in front of the exhibit buildings with agents and support staff packing projects to the proper locations.
Thankfully, there were many teen clerks that volunteer their time to check in projects, help with judging, and set them up for display.
As I write, judges, teen clerks, and agents are busy with the process of judging all the projects.
Again, I would like to say that I am very proud of the youth in our Kiowa County 4-H program. The projects that advanced will be exhibited during the Colorado State Fair.
I would like to encourage everyone to go to the State Fair and look at all the projects from around the state. The number alone is amazing, not to mention the quality of hard work by the state's youth.
In closing I would like to wish our Colorado State Fair contest participants the best of luck.
Reagen Johnson will be competing in the State Fashion Revue Saturday evening.
We have members competing in Shooting Sports. Alexa and Clayton Nelson showed their archery skills August 17. Emily Nelson will shoot in the .22 pistol competition August 31. Clayton Nelson will compete in the Junior Division Shotgun. Will Crow and Hatch Nelson will shoot in the Senior Shotgun division.
Katherine and Hailee Trosper will compete in the Cake Decorating contest August 25.
Good luck!