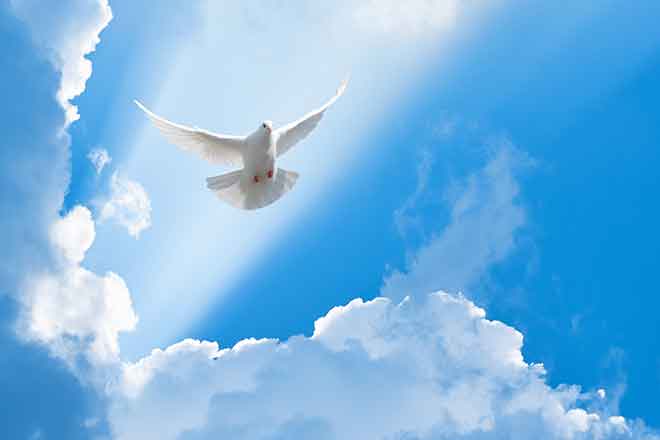 Published
Saturday, November 2, 2019
The theme of the October 26 Lutheran Women's Missionary League Rally was "Thanksgiving," which was used in the devotions, decorations, and songs.
The rally was directed by President Tracey Weeks, with ladies attending from Burlington, Cheyenne Wells, Lamar, Eads, and Kit Carson.
Pastor Thomas Barton opened the day's rally with a devotion and singing in the sanctuary accompanied by his guitar. Afterward, the ladies moved to the fellowship room to enjoy fruit breads, fruit trays, and beverages. Pastor Barton led a Bible study, themed, "What is Enough?" The activities were interspersed with drawings from the gift table after each lady told what they were thankful for and a bit of information about themselves.
Two ladies from Lamar, Debbie Widener and Kathy Stiles, were the keynote speakers about the non-profit Pregnancy Center of Southeast Colorado at 201 E. Oak Street in Lamar. They are open Tuesdays and Thursdays. Debbie Widener is the CEO, and all others are volunteers who arrange the free store of baby items, teach classes, and provide other services. Their mission is to meet the emotional, physical, spiritual, and social needs of women, men and their families facing pregnancy. Some of their services include peer counseling, educational classes, and restoration of relationships. We learned we can assist them with donations of goods, prayers, and volunteering.
Each participant decorated a personal journal with stickers and decorations supplied by Laura Negley. As they worked at the long tables, Aurelia Isenbart, formerly of Kit Carson and now of the University of Iowa-Aims, told us about her mission work at the university level with her assignment through a Catholic college mission group. Aurelia's devotion to her service for the Lord's work is admirable and most heartwarming to hear.
The ladies enjoyed a lunch of a variety of salads with croissant rolls and desserts. More gifts were drawn, and Prayer Partners were matched when each person found another with matching stickers on pretty matching cards that Jenny Crowell had fashioned with magnets. Refrigerator magnets were exchanged by the attendees.
During the closing devotion, Betsy Evans played the melody for the LWML theme song, "Lutheran Women, One and All." We sang "For All the Faithful Women" to one of the CD's donated to us by the family of our former member, Jenness Kleiboeker Richardson.
We had a wonderful day and look forward to hosting a 2020 LWML Rally next year.