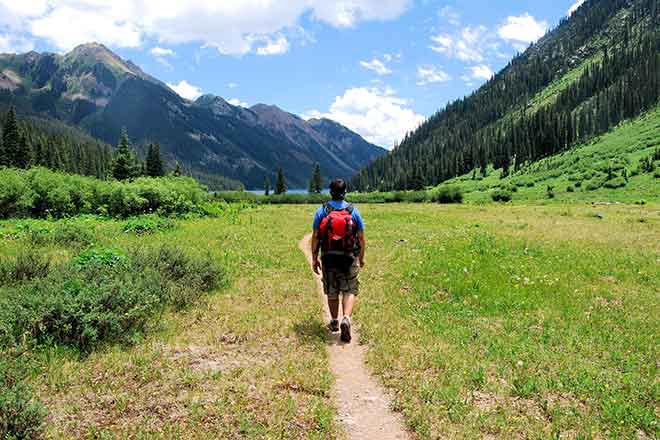 Published
Sunday, July 4, 2021
(The Center Square) - As Wyoming gears up for another summer of increased visitation, tourism-reliant businesses are still struggling to find enough workers to operate fully.
Many business owners attribute the predicament to unemployment benefits people are receiving, Wyoming Public Media reported.
Domenic Bravo, CEO of Visit Cheyenne, echoed that thought.
"I think there were some unintended consequences when some of the benefits that were there during COVID got extended," he told The Center Square.
Wyoming Governor Mark Gordon decided to stop accepting the federal unemployment supplement in the state starting June 19. But Bravo said the timing may have been too late.
"The timing of when some of those benefits were either ended at the federal level or states ended them early: if it's mid-season by then, those that were actually seeking jobs may have found them in other sectors," he said.
David Bullard, a senior economist at the Wyoming Department of Workforce Services, Research and Planning, said that those benefits definitely make a difference in labor supply, WPM reported. But he believes the governor's decision to end them should make a difference.
"I expect that will cause some kind of shift in the labor supply curve and more people will be willing to work at that point," Bullard told WPM.
Since COVID-19, however, the landscape has altered, Bravo said.
"After COVID, things have changed just in terms of how to recruit," he said. "I think beforehand in the hospitality/tourism area we were really hard-pressed to find folks who really understood the great benefits of working in that industry: a lot of good training, upward momentum and just a fun work environment. In Cheyenne here, we call it the 'Cool Jobs Website.'"
Now it's even harder.
Bravo said the industry is going to have to work really hard to make these kinds of jobs desirable and back in the mainstream.
Before the benefits started, Bravo said many unemployed tourism workers were forced to find jobs elsewhere outside the industry. He said it will be a struggle tracking that demographic down and enticing them back to work in their previous field.
Wyoming business owners told WPM that their attempts to offer bonuses for employees who stick out the summer aren't working; however, Bravo expressed optimism that efforts by employers like hiring bonuses, increased pay, and added benefits will make a difference in building up Wyoming tourism's workforce.
Until that happens, he asks visitors to the state to be patient with businesses -- whether they order at a restaurant and the food takes longer or it isn't open certain days.
"I think employers and employees are doing the best they can, and as long as we understand and try to help each other, my hope is, in the end, it will be successful," he said.