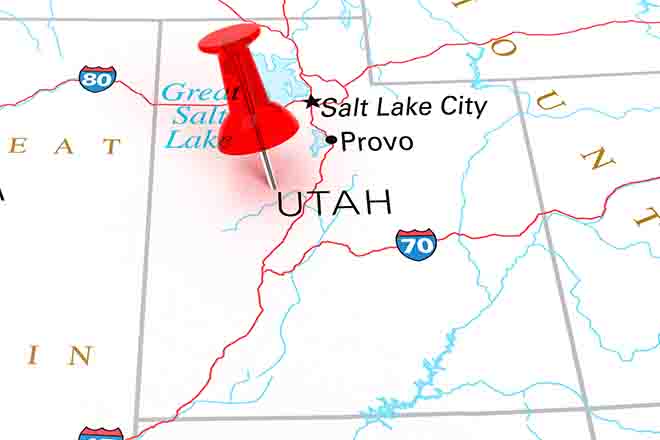 Published
Tuesday, June 21, 2022
Kim Jarrett | The Center Square
(The Center Square) - The Bureau of Land Management and the U.S. Forest Service signed an agreement with the Five Tribes of the Bears Ears Commission that allows the three entities to co-manage the Utah monument.
This is an important step as we move forward together to ensure that Tribal expertise and traditional perspectives remain at the forefront of our joint decision-making for the Bears Ears National Monument," said Tracy Stone-Manning, director of the bureau, in a news release announcing the agreement. "This type of true co-management will serve as a model for our work to honor the nation-to-nation relationship in the future."
The agreement does not authorize any financial support.
"It is anticipated that, at a future date, the transfer of funds will be necessary to implement the intent of this Cooperative Agreement," the document read. "Any funds transferred under this Cooperative Agreement will be pursuant to future task agreements identifying the specific amounts and purposes of any transfers. Such transfers must be accomplished by a separate appropriate procurement or financial assistance instrument, which will be approved and issued by a warranted contracting officer or grants management specialist."
When asked about any potential costs, Bureau spokesperson Melissa Schwartz said in an email to The Center Square, "When we have updates to share, we will let you know."
The agreement gives the five tribes a chance to plan for the area's future, said Bears Ears Commission Co-Chair and Lieutenant Governor of Zuni Pueblo Carleton Bowekaty.
"We are being asked to apply our traditional knowledge to both the natural and human-caused ecological challenges, drought, erosion, visitation, etc.," Bowekaty said in the news release. "What can be a better avenue of restorative justice than giving Tribes the opportunity to participate in the management of lands their ancestors were removed from?"
The Obama administration established the Bears Ears Commission in 2016. The Trump administration reduced the size of the monument. That decision was reversed last October by the Biden administration and prompted vocal objections from Republicans.
"Roughly two-thirds of our backyard belongs to the federal government, which has meant land management actions have often been done to us rather than with us," Utah's congressional delegation, Gov. Spencer Cox and other Republican leaders said in a statement. "A review in name only with predetermined results, which ultimately leads to a unilateral executive order enlarging the monuments' boundaries, will not solve the root of the problem and will only deepen divisions in this country."