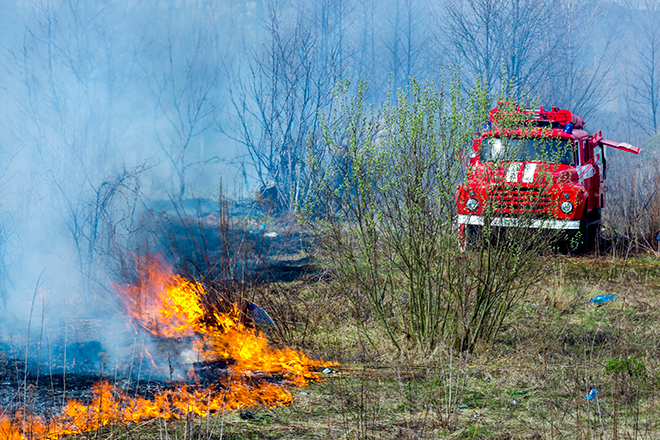 Published
Sunday, March 18, 2018
For the fourth consecutive day, portions of southeast Colorado will be under a red flag warning due to the high risk of fire across the region, while several inches of snow are expected elsewhere in the state.
Two fires, the Stateline fire in Baca and Las Animas counties, and the Carson Midway fire in El Paso and Pueblo counties, have consumed thousands of acres during the most recent fire warnings. Drought conditions contributed to fire issues, with most of the area in severe to extreme drought.
Sunday's warning will be in effect from noon until 8:00 p.m. Southwest winds are predicted to gust as high as 40 miles per hour while humidity drops to near 10 percent. High temperatures will be in the 60s. All or large portions of Cheyenne, Pueblo, Crowley, Kiowa, Huerfano, Las Animas, Otero, Bent, Prowers and Baca counties are covered by the warning, along with bordering counties in Kansas, Oklahoma and New Mexico.
Tonight, northern El Paso and Lincoln counties will be under a winter weather advisory, which also covers most of Elbert and eastern Douglas counties. Three to five inches of snow is expected by Monday morning. Northwest winds will gust as high as 45 mph.
Most of Colorado's mountain areas are also under a winter weather advisory.