Image
Fire danger continues Tuesday for southeast Colorado, 4 neighbor states - snow possible this weekend
The National Weather Service has issued a red flag warning in southeast Colorado Tuesday for high fire danger. Portions of New Mexico, Texas, Oklahoma and Kansas are also included in the warned area as unseasonably warm temperatures continue across the mountain and plains states.
A red flag warning was also in effect Monday for southeast Colorado.
Image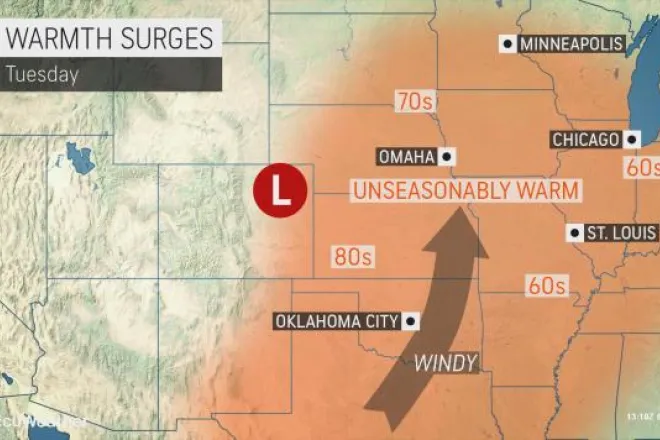 Temperatures are expected to return the mid- to upper 70s in Colorado, while wind out of the southwest will gust up to 45 miles per hour. Relative humidity is predicted to drop below 10 percent. Those conditions will favor rapid growth and spread of any fires that start.
Image
The warning is in effect from 11:00 a.m. until 6:00 p.m. All of Crowley, Kiowa, Otero, Bent, Prowers and Baca counties are included in the warned area, along with most of Las Animas, Fremont and Pueblo counties. Eastern Huerfano and southern El Paso counties are also included.
Image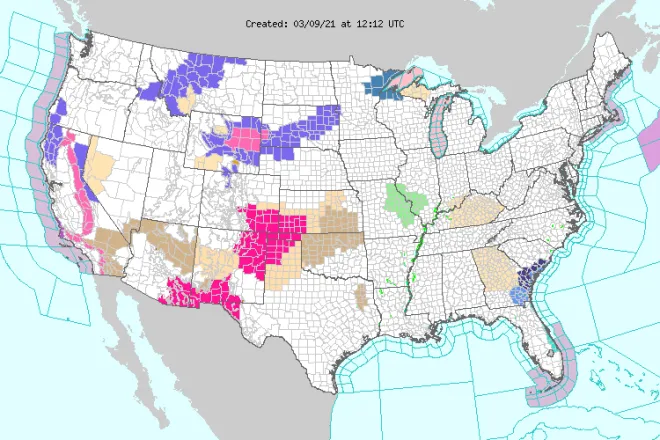 A fire weather watch is in effect for much of the same area Wednesday, and adds Cheyenne County, along with parts of Lincoln and Elbert counties. The watch is likely to convert to another warning, though temperatures are predicted to cool to the upper 50s to upper 60.
Cooling is expected to continue into the late week and weekend, with temperatures dropping to the 40s by Saturday. Snow is also predicted Friday into Sunday, though amounts are still subject to changes in the storm path and intensity.