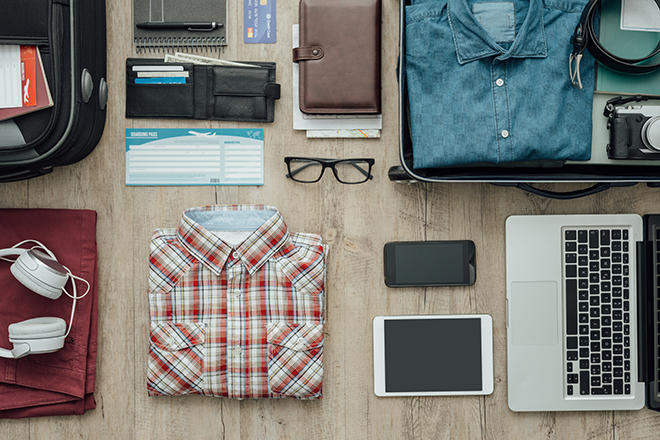 Published
Sunday, January 28, 2018
Belkin produces a range of home automation devices under the WeMo brand. Compatibility with Amazon's Alexa-based devices, such as the Echo and Echo Dot, has been around for a while, and Apple users have long clamored for a solution to control the Belkin devices through Siri and Apple's Home app.
That solution arrived in mid-January in the form of the Belkin WeMo Bridge, a $40 device that allows a quick connection between a variety of WeMo-branded devices, such as plugs and switches, and your iPhone, iPad or Apple Watch using Apple's HomeKit.
The WeMo Bridge is a small device, measuring less than three inches across and less than one inch tall. A short network cable is built in for connecting to your wireless router, so ensure you have a free network port before making a purchase. Also included in the package are a power adaptor and micro USB cable.
Setup was straight-forward: plug the WeMo Bridge into the router, plug in power, then wait a short amount of time for the device to start. Once those steps are complete, use the Apple Home app to scan or enter the code found on the back of the Bridge. The Home app will add the Bridge, as well as WeMo devices already on the network.
Completing these steps took less than 10 minutes and connected devices immediately responded to on-off commands from the iPhone, iPad or Apple Watch. The Home app also offers additional features, such as scheduling and well as sensing when you leave or arrive home to trigger events. For example, you can have lights turn on when you arrive home after dark. Some of these features can also be controlled through Belkin's WeMo app without the need for the WeMo Bridge - though you won't be able to use Siri for voice control.
Adding a new device to the network still required using Belkin's app to configure it, however the WeMo Bridge immediately makes it available to the Home app and controllable using Siri.
If you have an Apple TV associated with your AppleID, it can act as a hub to allow for control of your Bridge-connected devices while you are away. You may have to log out of your AppleID and back in on your Apple TV to enable the feature, however it works flawlessly after that. An otherwise unused iPad can serve the same function.
People who have previously used an Amazon Alexa devices to control WeMo plugs and switches will notice a few differences when using Siri and Home.
First, response to Siri seems slightly faster - nearly instantaneous - while asking Alexa to perform the same action can have a noticeable lag. At the same time, Alexa tends to be more forgiving about the names of devices. For example, with a WeMo plug called "table lamp," Alexa happily responds if you call it "table light" while Siri complains it cannot find it. This is not a fault of the WeMo Bridge, just a difference in Alexa and Siri's responses.
Giving the command "turn everything on" works with Siri. Alexa will tell you it "can't find everything" unless you have created a group with 'everything' as its name.
The WeMo Bridge reports the current status of devices to the Home app, so if your away on a trip - and have an Apple TV or iPad set up at home as a hub, you will see whether your connected WeMo devices are on or off and can change them at will. Ask your Alexa Echo or Dot if a device is on or off, and it won't be able to tell you, however the Alexa app does report a device's status.
Using the WeMo Bridge and the Home app does not prevent you from using Alexa-based controls at the same time. For example, if you turn a light on through the Home app or by asking Siri, you can turn it off again with Alexa. The reverse is also true, and the Wemo Bridge will help keep the Home app up to date so the app knows the current on/off status of a device.
Overall, Belkin's WeMo Bridge works as expected out of the box, with minimal effort to set up. At $40, the price is in line with Belkin's switches and plugs, and allows you to add voice-enabled control of your home from virtually anywhere you have an internet connection for your iPhone, iPad or Apple Watch. If you are only using Belkin products, adding the WeMo Bridge may not bring many benefits since most features can easily be controlled from Belkin's app. Once you add devices from other manufacturers to your setup, the WeMo Bridge plays a central role in controlling everything through one unified app.
This editorial review was not influenced or requested by the manufacturer(s) of any product(s) mentioned. Product(s) were purchased for use and review, and not provided. Purchases made through links may generate compensation.