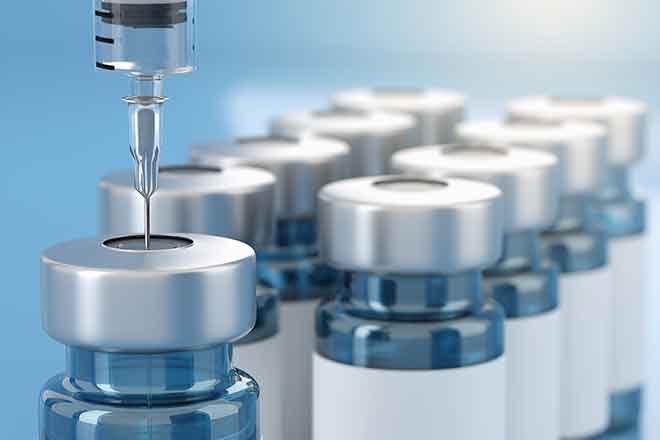 Published
Tuesday, December 15, 2020
(The Center Square) - Colorado's first COVID-19 vaccines were administered to health care workers in Fort Collins on Monday.
State officials received the shipment less than one week after being placed and 72 hours after the Food and Drug Administration issued an emergency use authorization on Friday.
"This is great news for our health care workers and those at highest risk in our state and the beginning of the end of the pandemic," Governor Jared Polis said in a statement.
"This vaccine is an amazing scientific triumph for humanity and the distribution which starts today is a historic undertaking. We still have a way to go and Coloradans should double down now and continue to do what we know works in the fight against this virus and that's wearing masks, physically distancing, and avoiding personal gatherings," he added.
Deliveries are scheduled to continue Tuesday and Wednesday to Colorado's remaining 21 vaccination sites. The state lab received 975 doses, UCHealth Poudre Valley received 3,900 doses, and Memorial Hospital in Colorado Springs received 3,900 doses.
Over the weekend, Polis urged state hospitals to administer the vaccine within 72 hours of receiving it.
Pfizer's fact sheet says the vaccine must be kept unopened at temperatures below -70@C for up to 10 days. Doing so can help extend the shelf life of the vaccine by six months. It can be stores in refrigerators between 2@ and 8@C for five days prior to being used.
"Colorado is expecting to begin receiving initial, limited doses of COVID vaccine this week, and we need to be ready to hit the ground running," Polis said in a letter.
"Our ability to quickly vaccinate prioritized populations and report those doses as administered to the Colorado Immunization Information System is paramount to Colorado's ability to receive future allocations of COVID vaccine and end this public health crisis," the governor continued.
Health care workers, at-risk seniors, and workers and residents of long-term care facilities are included in Colorado's first round of vaccinations. Afterward, people older than 65, those with pre-existing conditions, and people in "high-density" work settings like farms and meat packers will get the vaccine.
The public is expected to be vaccinated in the summer of 2021.