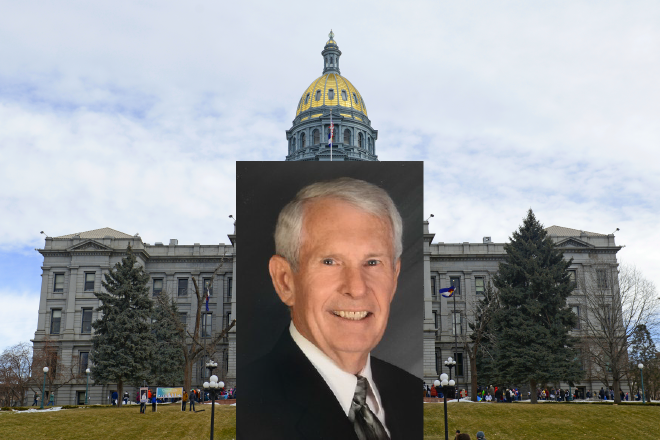 Published
Saturday, February 10, 2018
Former Colorado State Representative and businessman Elwood Gillis died Tuesday at the age of 83. His daughters were at his side.
Gillis served in the state legislature from 1981 to 1990, and chaired the Joint Budget Committee, which oversees the state's annual budget. He also served as Mayor of Lamar in Prowers county from 1994 to 1995.
He was well-known in southeast Colorado as owner and operator of a number of businesses starting in 1963, and as a member of civic groups such as the Masons, Lion's Club, and Lamar Jaycees.
A native Texan, Gillis served in the Texas National Guard before being commissioned as a Second Lieutenant in the U.S. Army, where he attended Ranger School. He served a 14 month tour of duty in South Korea before being honorably discharged in 1958 as a First Lieutenant.
Gillis and his late wife, Jeanette, established their home in Lamar in 1963 and raised their daughters, Jayme and Sharon.
In addition to his daughters, Gillis is survived by his brother, Dan Gillis, sister, June Bingham, five grandchildren and five great grandchildren.
Funeral services are set for February 12 in Lamar.