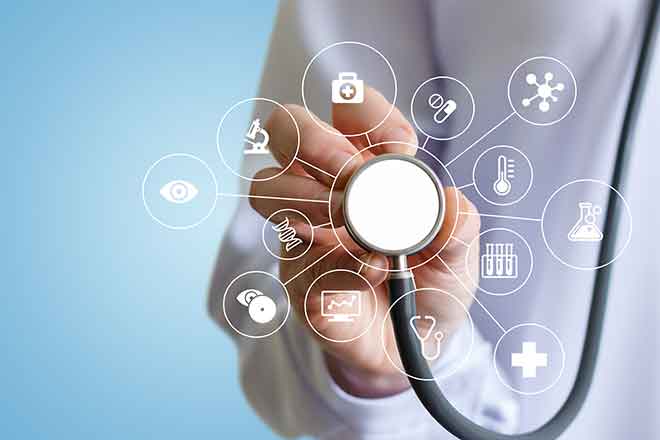 Published
Sunday, April 7, 2019
There is more to diabetes than high blood sugar. It's one of those health conditions that requires constant attention. There are complications associated with it, unanswered questions, and discouragement and frustration when you have worked so hard and don't see results. CSU Extension's partners from the Department of Health and Exercise Science on campus at Colorado State University are available to help. Dr. Barry Braun, along with Kimberly Burke, will be presenting via live webinar on the effects of exercise and exercise prescription for diabetes. This webinar, "The Role of Exercise to Prevent and Manage Diabetes: the why, the what and the how," will be broadcast Friday, April 19, from 12:00 to 1:00 p.m.
Barry Braun earned his Ph.D. in Nutrition from the University of California, Berkeley and did post-doctoral work at Stanford University Medical School. He spent 14 years as Professor and Director of the Energy Metabolism Laboratory at UMASS Amherst. Since 2014, he is Professor and Head of the Department of Health and Exercise Science at Colorado State University. Dr. Braun's research is focused on optimizing the use of exercise to prevent type-2 diabetes. He has published more than 100 peer-reviewed research articles with funding from NIH and the American Diabetes Association. He is most proud of his awards for undergraduate teaching including the University of Massachusetts Distinguished Teaching Award. Dr. Braun will focus on what causes Type-2 diabetes and how exercise and sedentary behavior (too much sitting) contributes to the disease. In addition, Dr. Braun will explain how exercise and other "active" behaviors lower the chances of getting Type-2 diabetes in people who are at risk for it, or how exercise manages diabetes in those who have the disease.
Kimberly Burke is an Instructor and Director of the Adult Fitness Program at Colorado State University through the Department of Health and Exercise Science. In those roles, she teaches undergraduate classes, oversees student practicums and internships and is responsible for all aspects of the community-focused adult fitness program. Adult Fitness offers exercise opportunities for employees of CSU as well as community members, while providing hands-on learning experiences for health promotion students. To learn more see https://www.chhs.colostate.edu/hes/outreach-and-engagement/adult-fitness/. Ms. Burke will give recommendations for exercise programming and/or prescription for diabetic individuals, including aerobic and resistive training. Finally, she will discuss special considerations for exercise, such as potential complications like hyper or hypoglycemia, foot care, blood pressure monitoring and impact exercises.
The April 19th webinar will be broadcast live to one or more sites in Logan, Morgan, Phillips, Pueblo, Washington, Weld, and Yuma counties. The webinar will allow people to learn about the topic, ask questions and interact live with the presenter.
There is no cost to attend the webinar, but registration is requiredfor adequate seating and handouts. Call 719-583-6555 to register to attend at CSU Extension- Pueblo County, 701 Court Street, Suite C, Pueblo, CO 81003.