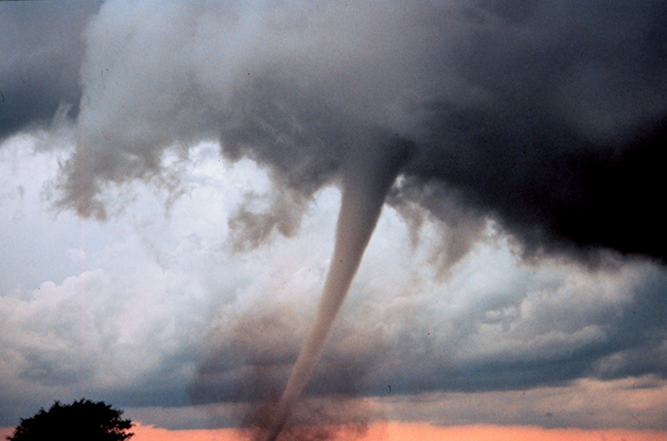 Published
Saturday, July 16, 2016
By Chris Sorensen
The National Weather Service issued a series of tornado warnings for eastern Kiowa County Friday afternoon. The first warning was issued shortly before 2:30 p.m. for a storm with a radar-confirmed tornado 13 miles north of Towner. The warning was renewed twice before being allowed to expire.
A severe thunderstorm warning was also issued mid-way through the tornado activity.
The severe weather brought wind gusts to an estimated 80 miles per hour, hail the size of tennis balls, and a tornado east of Sheridan Lake rated a level 0 on the Enhanced Fujita scale. An EF0 tornado has wind speeds of 65 to 85 mph, and typically causes minor or no damage, and is the most common tornado strength.
About 20 power poles we were snapped by the storm.
At Plainview School, broken windows were reported, along with snapped trees and power lines down. Other damage has also been noted, however no significant injuries have been reported.
A slight chance of thunderstorms returns to Kiowa County Sunday afternoon, continuing through Monday night. Temperatures will be in the upper 90s throughout the week, possibly breaking 100 Thursday.