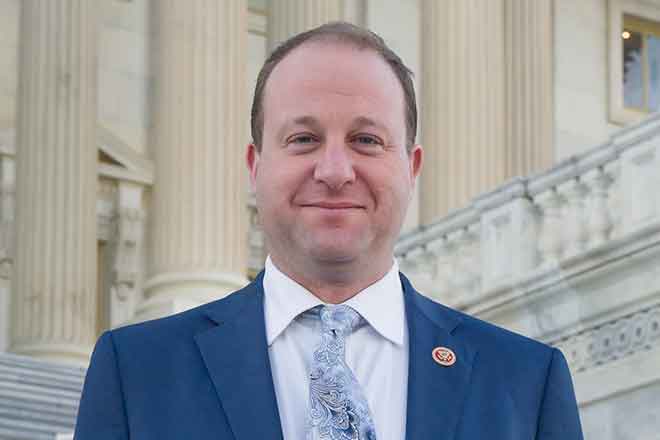 Published
Sunday, December 23, 2018
Colorado Governor-elect Jared Polis has announced his first round of cabinet appointees after a public call across the state to fill the most senior positions in his incoming administration.
A transition committee, comprised of seven subcommittees with two co-chairs per committee, has acted on the Governor-Elect's direction to focus on the operations and management of the state's government. The subcommittees each had two concentration areas - both of which are nonpartisan: recruiting the best talent to lead each agency; and equipping each agency with the best information about the operations of the department.
Nearly 100 committee members reviewed 700 applicants for cabinet positions.
"I'm excited to announce several members of our innovative, forward-looking cabinet today. Our transition subcommittees have done a remarkable job working in a short time span to make thoughtful and impressive recommendations for cabinet members and operations in our administration," said Polis.
New Cabinet Appointees include:
Stan Hilkey, Department of Public Safety: Hilkey has served in public safety for nearly 30 years, holding a variety of positions culminating in three terms as an elected sheriff in western Colorado. He has been the Executive Director of Colorado's Department of Public Safety since 2014 where his focus has been on building productive partnerships within the agency and with stakeholders, as well as promoting evidence-based policies as chair of the of the Commission on Crime and Juvenile Justice.
Patty Salazar, Department of Regulatory Agencies: With a decade of experience working on complex state-level regulatory issues, Salazar has been working at the Colorado Department of Regulatory Agencies since 2015 serving in the roles of Deputy Executive Director, State Bank Commissioner and Commissioner of Financial Services.
Betsy Markey, Office of Economic Development and Trade: A entrepreneur and former Congresswoman (CD-4), Markey has extensive experience both in business development and in state and federal government. Co-Founder of a successful IT business she also founded the Northern Colorado Democratic Business Coalition and was Regional Administrator for the U.S. Small Business Administration.
Michael Conway, Division of Insurance: Conway currently serves as the Interim-Commissioner of Insurance. Previously, he was Deputy Commissioner of Insurance and Assistant Attorney General in the Insurance Unit.
Angie Paccione, Department of Higher Education: Former State Representative from Ft. Collins, Paccione is an accomplished author and leadership coach who served as Vice Chair on the Committee on Education and Chair of the Subcommittee on Higher Education. She received her Ph.D. in Education and Human Resource Studies from CSU.
Rick M. Garcia, MPA, Department of Local Affairs: A former two-term Denver City and County Councilmember, Garcia has more than 24 years of experience in community building, economic development, affordable housing and regional governance. He most recently served as the Regional Administrator for the U.S. Department of Housing & Urban Development, Rocky Mountain West Region and also was a senior advisor to HUD on community sustainability and resiliency.
Shoshana Lew, Colorado Department of Transportation: Lew previously served as the Chief Financial Officer and Assistant Secretary for Budget and Programs at the U.S. Department of Transportation, as well as in a number of other roles throughout the Obama Administration including at the U.S. Department of the Interior and at the White House Office of Management and Budget and Domestic Policy Council. She currently serves as Chief Operating Officer at the Rhode Island Department of Transportation.
Kim Bimestefer, Health Care Policy & Financing: With 30 years of experience in healthcare leadership, Bimestefer is the current Executive Director for the Colorado Department of Health Care Policy & Financing. She has held numerous senior leadership positions serving diverse markets, including President and General Manager of Cigna Mountain States and President and General Manager of Cigna's Taft-Hartley & Federal Business Segment.
Dean Williams, Department of Corrections: Most recently serving as Commissioner of Corrections to the State of Alaska, Williams also has more than 20 years of experience with juvenile correctional systems. Previously, he has served a Special Assistant in the Governor's Office & Public Safety, Juvenile Justice Superintendent, and criminal paralegal working in rural Alaska. He is also a graduate of the Anchorage Police Academy.
Joe Barela, Department of Labor: Barela brings more than 25 years of workforce management leadership to the DOL including working with Arapahoe and Douglas counties, the State of Colorado, and most recently with Skillful - an Initiative of the Markle Foundation.
Kate Greenberg, Department of Agriculture: A former full-time farm worker, Greenberg brings substantial experience in agriculture and a strong vision for the future. Most recently she was the Western Program Director for National Young Farmers Coalition.
Will Toor, Colorado Energy Office: Former City Councilor, Mayor and County Commissioner in Boulder, and Chair of the Denver Regional Council of Governments., Toor is currently a senior staff member at the Southwest Energy Efficiency Project working on clean energy across six southwestern states. He has an extensive background and has won numerous awards for his work in the energy space. Will has served on the Colorado Air Quality Control Commission, Governor's Climate Action Panel and Boulder County Consortium of Cities Energy Strategy Taskforce as its Chair.
Following today's announcement, cabinet appointees - except for Colorado Energy Office - will next go through a confirmation process with the Colorado Senate.