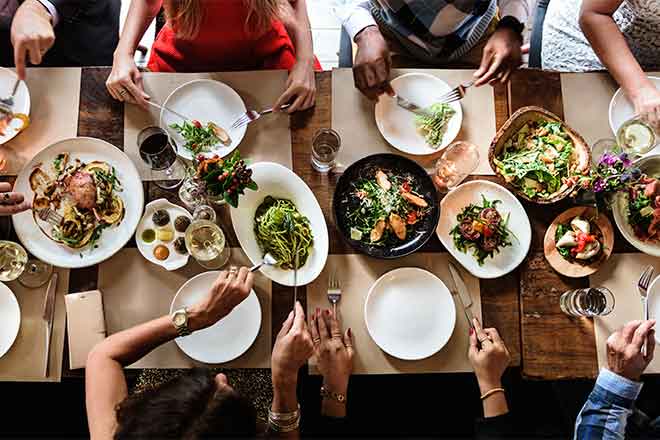 Published
Thursday, November 26, 2020
(The Center Square) - Governor Jared Polis kicked off the Thanksgiving holiday by signing an executive order Wednesday that gives Colorado restaurants, bars, and food trucks 30 more days to pay this month's sales taxes.
The relief comes as lawmakers prepare to return to the state Capitol for a special session on November 30. Lawmakers expect to vote on legislation allowing restaurants and bars to retain $2,000 in sales taxes per month until February.
"Many of our restaurants and bars are struggling to survive and most cannot offer outdoor seating during winter," Rep. Kevin Van Winkle, R-Highlands Ranch, said in a statement. "We should provide tax relief and allow them to keep their state sales tax collections, in addition to providing other assistance, as a lifeline to help them get through winter."
Van Winkle is the only Republican on a bipartisan group of legislators who consulted with Polis on the executive order. Other lawmakers include Reps. Leslie Herod, D-Denver, Alex Valdez, D-Denver, and Sen. Jeff Bridges, D-Greenwood Village.
During the regular session, Bridges sponsored legislation that allowed restaurants to sell wine and spirits by takeout or delivery, and helped pass a law allowing brew pubs to sell sealed to-go containers at locations other than where they are manufactured.
"Allowing these folks to keep the state sales tax they collect won't eliminate all of their burdens, but it will help to keep more Coloradans employed and lessen the load on those who have invested their lives and livelihoods into these critical Colorado small businesses," Bridges said in a statement.
Industry experts are concerned lawmakers won't be able to do enough to save Colorado's restaurants. According to statistics from the Colorado Restaurant Association (CRA), 75% of the restaurants in the state are independently owned and operated and generated $13 billion in sales in 2019.
However, restaurant and service workers made up 17% of the 9,171 total unemployment claims made last week as the second round of COVID-19 shutdowns begins to shutter local businesses.
CRA estimates the executive order will help many restaurants that make under $70,000 in monthly revenue. For example, a restaurant making $50,000 monthly would save approximately $1,450 in taxes.
"We appreciate Governor Polis and the legislatures' efforts to help restaurants through this unprecedented and challenging time," Erin Dewey, CRA's communications coordination told The Center Square. "Given the new restrictions, one in four operators have told us that they are at risk of closing within a month, and that it is vital they receive financial help to survive. This isn't a silver bullet that will save the industry, but the extra cash may allow restaurant owners to pay employees for a few more hours of work, pay a portion of third-party delivery fees, upgrade contactless payment systems, or heat their patio - this is all helpful."
"That said, we will continue to advocate for meaningful cash relief to help these small businesses get through the winter months, but believe that meaningful relief needs to come from the federal government," she said.