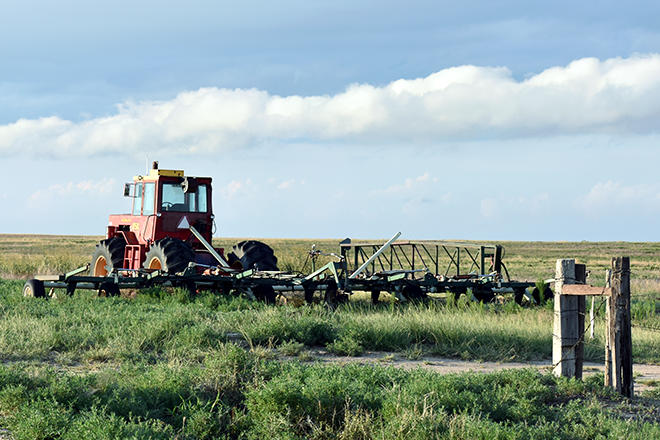 Published
Wednesday, April 26, 2023
(The Center Square) - Colorado's farmers and ranchers will now be able to repair their machinery without any obligation to equipment manufacturers.
Democratic Gov. Jared Polis signed into law House Bill 23-1011 Tuesday, establishing a "right to repair" law effective January 1, 2024.
Currently, owners of tractors, combines and other farm equipment must have mechanics authorized by manufacturers make repairs. The new law requires manufacturers to provide parts, manuals for diagnostics, maintenance and repairs, embedded software, firmware, tools and other resources to independent repair providers and the owners of the agricultural equipment for the purpose of diagnosing, repairing or maintaining the machinery.
"This is a common-sense bipartisan bill to help people avoid unnecessary delays from equipment repairs," Polis said in a written statement. "Farmers and ranchers can lose precious weeks and months when equipment repairs are stalled due to long turnaround times by manufacturers and dealers. This bill will change that."
The nine-page bill called the "Consumer Repair Bill of Rights Act" was sponsored by Reps. Brianna Titone, D-Arvada, and Ron Weinberg, R-Loveland, and Sens. Nick Hinrichsen, D-Pueblo, and Janice Marchman, D-Loveland.
"Family farmers and ranchers like the ones I represent need all the help they can get, and this new law is a great first step," Marchman said in a statement. "A broken tractor or combine during harvest season can be devastating, and makes an already difficult job that much harder. Farmers should be able to apply know-how and elbow grease to fix their own equipment instead of being forced to use an authorized dealer."
John Deere, a leading manufacturer of farm equipment, stated the legislation wasn't necessary.
"John Deere supports a customer's decision to repair their own products, utilize an independent repair service or have repairs completed by an authorized dealer," the company said in a statement to the Northern Ag Network. "John Deere additionally provides manuals, parts and diagnostic tools to facilitate maintenance and repairs. We feel strongly that the legislation in Colorado is unnecessary and will carry unintended consequences that negatively impact our customers."
Colorado's existing consumer right-to-repair law will include agricultural equipment, which states a manufacturer's failure to comply with the requirement to provide resources is considered a deceptive trade practice. The law also states the manufacturer doesn't need to "divulge any trade secrets" to equipment owners or independent repair providers when complying with the law to provide resources.
Colorado became the first state to pass a right to repair law last year with a bill covering wheelchairs.