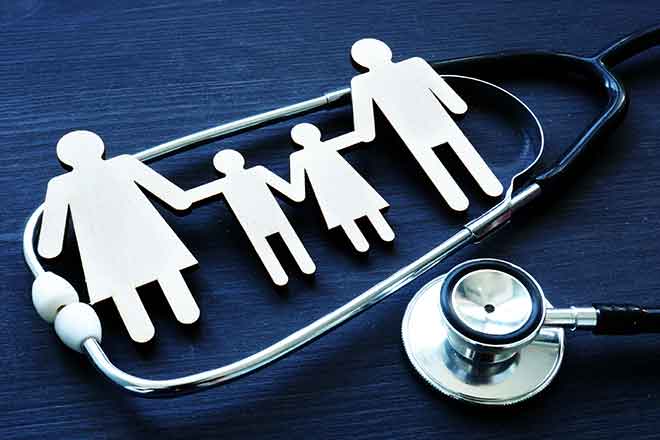 Published
Friday, September 8, 2023
Greeley County Health Services in Tribune, Kansas, is excited to welcome Lexi Wells, Physician Assistant, to the medical staff, and Luke Wells, Registered Nurse, to the Surgery and Nursing team starting September 2023.
"I am excited to have such a talented young couple joining our healthcare team. GCHS offers tremendous opportunities for healthcare professionals, and I know we will continue to build on that with Lexi and Luke. The energy around growing our clinical teams can be felt throughout the organization. Lexi and Luke are not only an asset to our healthcare system but also our community. GCHS is honored to support them as they take this next step in their careers," Trice Watts, CEO said.
Lexi attended Kansas State University receiving her bachelor's degree and then went on to finish her Physician Assistant program through Wichita State University. Lexi first learned about Greeley County Health Services while she was doing a medical rotation in Colby, KS. Coming from a rural area herself, Lexi is passionate about helping people access healthcare in rural areas. Lexi's husband Luke Wells, RN, is also joining the GCHS family as the Operating Room Supervisor.
Lexi and her husband both grew up in Haven, Kansas, and were ready to return to small-town living.
"After spending time in Tribune, I knew it would be a community my husband and I could easily call home. Small-town Kansas has always been our favorite. I grew up on a farm, and my husband, Luke, grew up in Haven, KS. We love walking around town and always seeing a familiar face. Like Haven, Tribune feels like one big family, and we are excited to start our new chapter here," Lexi Wells said.
Lexi first discovered her interest in the medical field when a hospital representative in her community came and spoke to her high school class about healthcare careers. After her interest was piqued, she began shadowing in her local hospital and decided healthcare was her fit.
"Many factors drew me to the PA profession. I have always been creative, with my primary outlet being art. However, this profession allows me to be presented with complex problems and create solutions. Medicine aside, I wanted a career where I could form lasting relationships with those in my community and advocate for their wellbeing. I want to keep those around me as healthy and happy as possible and hope my patients feel heard, understood, and safe," Lexi said.
Lexi will join Greeley County Health Service's team of three physicians, one nurse practitioner, and three physician assistants specializing in family medicine. Lexi is excited to begin her practice in full-scope family medicine but has a special interest in eventually adding some dermatology services into her practice as well.
During the insurance credentialing process, Lexi will be spending time orientating with other providers and learning the system at GCHS. She will be able to start accepting patients as soon as the credentialing process is completed, anticipatedly in the next two to three months.
Lexi's husband, Luke, is a Registered Nurse and has worked for the last year as an Intensive Care Unit (ICU) Nurse.
"I started as a CNA to see if healthcare was for me, and from there knew I wanted to go into nursing. I loved my time as an ICU nurse because a patient can change in a matter of seconds, and I wanted to work to be that nurse that was there and had the skills to handle any situation." Luke said.
Luke will be stepping into the Operating Room Supervisor position, as well as utilizing his skill set to assist in other nursing areas of the hospital.
"We think Luke is going to be an excellent addition to our nursing team. We feel very fortunate to have a nurse of his caliber and with his skill set join our team," Janie Schmidt, Director of Nursing said.
You may find Lexi and Luke out on the golf course, tennis courts or walking their dog, Winston, around town. They also love to travel and plan to start checking National Parks off their bucket list. At home, they like to cook new meals, bake, and taste any new coffee they can get their hands on. Lexi makes art in her free time, and you can almost always find Luke sitting at their piano, learning new songs.