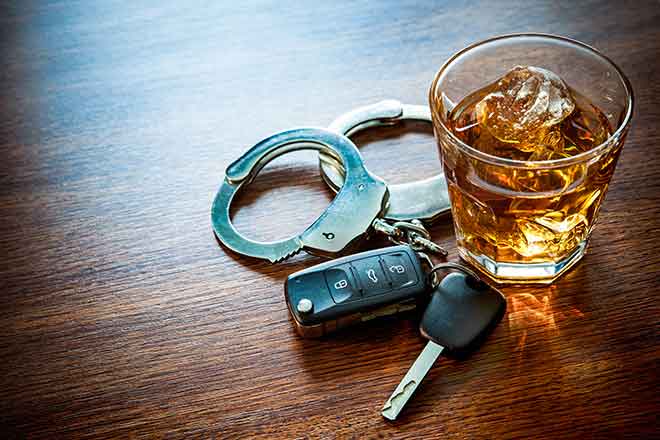 Published
Thursday, November 8, 2018
The Colorado Department of Transportation (CDOT), Colorado State Patrol (CSP) and statewide law agencies collaborated to halt impaired drivers over Halloween weekend, the latest high-visibility enforcement effort as part of CDOT's The Heat Is On campaign. From October 26 through November 1, officers arrested 349 drivers, a decrease from the 375 citations last year.
"Our goal is to keep the road safe for all users, and impaired drivers pose a serious hazard to themselves and others. It only takes one or two drinks to reduce your coordination, reaction time and judgement," said Darrell Lingk, Director of the Office of Transportation Safety at CDOT. "A DUI is a mistake that will haunt you the rest of your life. Unfortunately, 349 drivers selfishly chose to put everyone on the roads in danger during Halloween."
Throughout the state, 74 agencies reported results from the Halloween Weekend enforcement period, with Colorado Springs Police Department (39), the Denver Police Department (23), and Loveland Police Department (14) recording the highest arrest totals. The Colorado State Patrol made 57 arrests statewide.
"With many alternative ride options available, there is never an excuse to ever get behind the wheel when impaired," said Col. Matthew Packard, chief of the CSP. "As we head toward the end of 2018, we will continue to enforce DUI and DWAI infractions until there are zero impaired driver crashes and fatalities on Colorado roadways."
During the Fall Festivals DUI enforcement period, which ran from September 14 to October 22, officers arrested 1,801 impaired drivers, an average of more than 45 arrests per day. The arrest total marks a decrease from the 1,863 arrests made during the same enforcement last year. The most arrests came from the Colorado Springs Police Department (187), Denver Police Department (157) and Aurora Police Department (106). The Colorado State Patrol reported 255 arrests statewide.
The Heat Is On will return November 16 for a 10-day Thanksgiving holiday DUI enforcement. Last year, 617 drivers were arrested for DUI during the same 10-day heightened patrol.