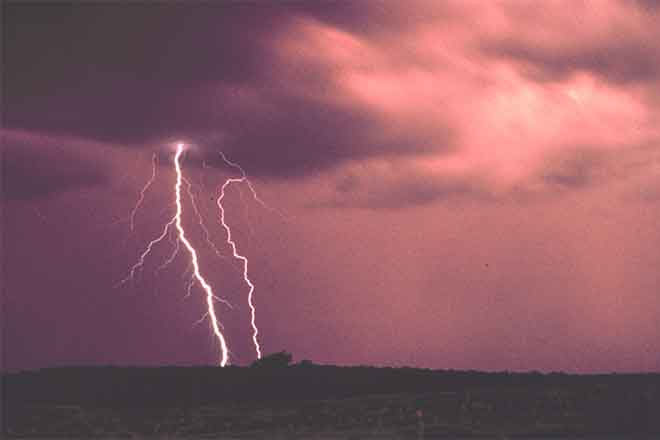 Published
Friday, July 27, 2018
Strong storms are expected to impact northeast and east central Colorado Friday afternoon, bringing wind gusts up to 80 miles per hour, baseball size hail, and some risk for tornadoes.
By mid-morning, the first storms had developed over the southwest Nebraska panhandle and counties in the northeast corner of Colorado. As the day progresses, systems will develop as far west as Larimer County, and south to Kiowa and Prowers counties. Numerous storms are expected to develop and move toward the southeast through the early evening hours.
Winds in the 60 to 80 mph range, along with hail as large as baseballs, will accompany the storm. Tornadoes cannot be ruled out; however, the risk is low.
As much as two to three inches of rain per hour is possible, creating potential for flash flooding, particularly in areas that have received rain in recent days.