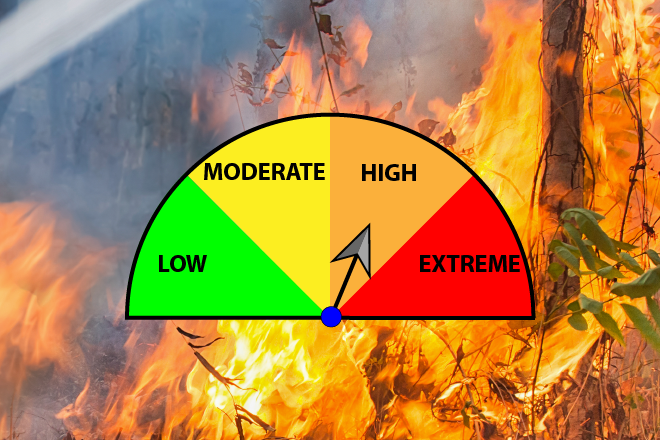 Published
Saturday, March 6, 2021
Unseasonably warm temperatures are contributing to high fire danger in seven northeast Colorado counties along with portions of Midwest and plains states.
With highs in the mid-60s to low 70s, along with relative humidity falling to near 10 percent and wind gusts to 40 miles per hour, Logan, Sedgwick, Phillips, Washington, Yuma, Kit Carson and Cheyenne counties are under a red flag warning from 11:00 a.m. to 6:00 p.m. and could see rapid growth for any fires that do start.
The warning extends into portions of Kansas, Nebraska, Wyoming, South Dakota, North Dakota and Montana.
AccuWeather Senior Meteorologist Brett Anderson is predicting temperatures between 15 and 30 degrees above normal through the weekend. In some cases, record highs dating back to the early 1900s may fall.
The National Weather Service says outdoor burning, or any activity that could spark a fire, is strongly discouraged.