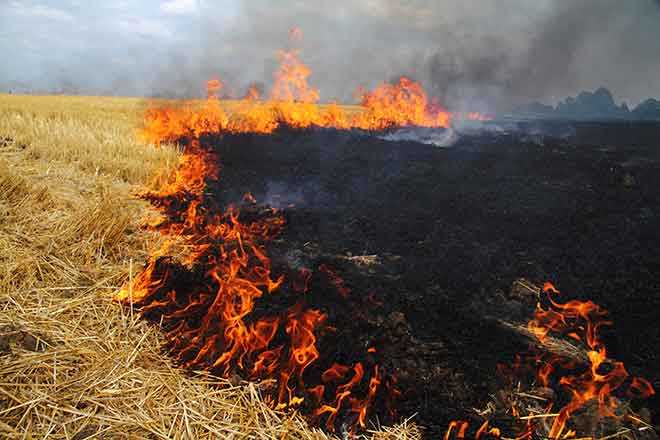 Published
Tuesday, April 5, 2016
The National Weather Service has issued a Red Flag Warning for Tuesday (April 5, 2016) from 12:00 to 8:00 p.m. for much of southern Colorado including Kiowa County to due high fire danger. The warning replaces the Fire Weather Watch that was previously in effect.
In addition to Kiowa County, all or large portions of Fremont, El Paso, Pueblo, Huerfano, Las Animas, Crowley, Otero, Bent, Prowers and Baca Counties are under the warning. The San Luis Valley and neighboring counties in Oklahoma and New Mexico are also included.
Temperatures will be in the mid- to upper 70s across the region, with northwest winds 15 to 25 miles per hour, gusting to 40 mph. Relative humidity is expected to drop as low as nine percent.
Conditions create the potential for extreme fire behavior. Expect rapid growth and spread of any fires that start.
A cold from will move through the area Tuesday, potentially raising humidity and reducing fire risks in some areas, while strong wind associated with the system will increase the danger in other areas. The front will reach the eastern plains late Tuesday afternoon.
There will be a 20 percent chance of rain later in the day and into the evening in Kiowa County. Strong wind will continue into the night.
Wednesdays high temperature is expected to be cooler, with high temperatures in the mid-60s. Watch for continued 20 to 25 mph north winds and gusts to 40 mph. Highs return to the 70s Thursday through the weekend.
A Red Flag Warning means that critical fire weather conditions are either occurring now or are imminent. The combination of warm temperatures, strong winds and low relative humidity can contribute to extreme fire behavior.
All outdoor burning is strongly discouraged.