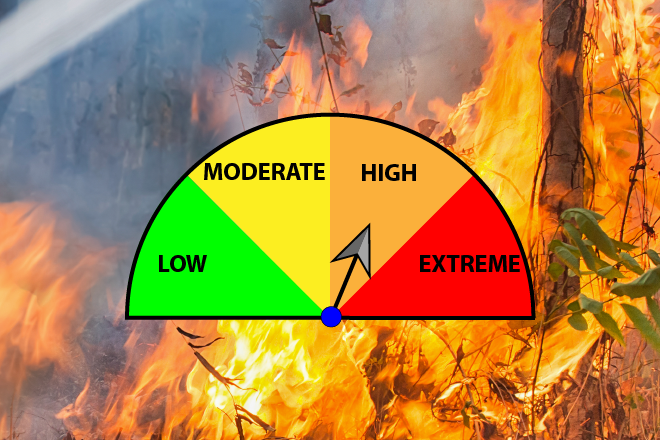 Published
Friday, December 2, 2022
Damaging winds, with potential for gusts up to 70 miles per hour, developed in Colorado mountains overnight and have spread to the eastern plains, causing blowing dust and helping to increase the fire risk for Friday.
The National Weather Service has issued multiple warnings and advisories for the plains, including Kiowa County, which will continue into the early evening.
The strong winds are making travel difficult, especially along north-south roads and highways. High profile vehicles are at risk of tipping, while dust may reduce visibility to less than one mile, particularly for all or portions of Crowley, Otero, Kiowa, Bent and Prowers counties. Outside of those counties, areas of dust producing periods of low visibility are also possible. Travelers in Las Animas and Baca counties should remain on alert for blowing dust.
Across all southeast Colorado's plains, and well as some northern counties, a red flag warning is in effect until 5:00 p.m. for high fire danger. With temperatures in the 50s and 60s, as well as relative humidity falling into the teens, the NWS says conditions are very favorable for the rapid spread of any fire that does starts. Open burning, and any activity which could spark a fire, should be avoided.
Much of the area remains in moderate to severe drought, with parts of southeast Prowers and eastern Baca counties in extreme drought conditions.
Beyond the eastern plains, wind gusts approaching 100 mph have been recorded in mountain areas. Strong winds south of Pueblo along the Interstate 25 corridor could also reach 100 mph today. The strongest winds will continue over the Raton Mesa until early afternoon.
Wind gusts are expected to decrease Friday evening as a cold front descends upon the area.
Overnight, temperatures could drop into the teens and single digits, with highs in the 40s expected Saturday.