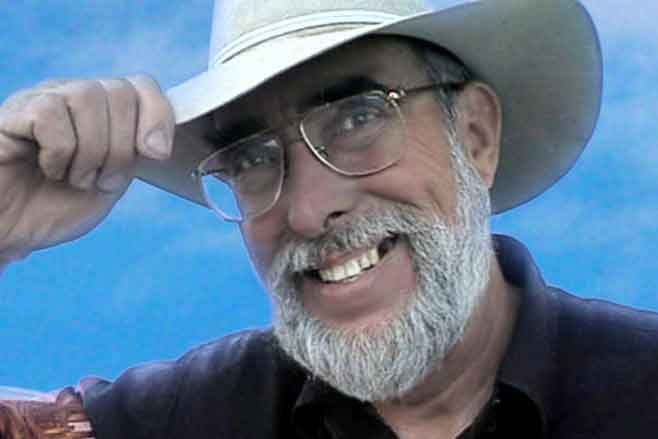 Published
Saturday, August 3, 2019
Delbert McLain dropped in at the Mule Barn yesterday for a quick cup. He was wearing his usual suit and tie, despite the heat. Usually Delbert does his coffee drinking and socializing out at the country club where the business guys go. We've been there, and the chairs don't fit as well.
For the past 10 years now, Delbert has run the local Chamber of Commerce. The capital letters are on purpose, because that's how important it is to Delbert. We all have to admit he was a good choice. His job is to promote our town and the surrounding area, which he does by prowling through the town - his ample belly flying under a full spinnaker - looking for out-of-state plates on the cars during tourist season, and then convincing the visitors they should 1. live here forever, 2. hire locals to build them a huge house, and 3. start a business that will hire as many of us as they can stand.
According to Delbert, several things are certain about our area here: it is the only place in the world that will grow, our water is so good we don't need dentists except during our tourist season, the deer in the surrounding hills are easy to hunt and are the size of horses, the fish in Lewis Creek are so big children are afraid to swim there and our average life expectancy is right around 104.
"Boys," Delbert said with his constant grin, "it's looking like a good season. I can't tell all the details now, but it looks like we may be getting three factories and you know how many houses they'll have to build out on the flats to hold all the employees."
"Delbert," said Doc, "you know they shouldn't build out on the flats. That thing floods out about every six years."
Delbert saddened there for just a minute as he stirred his coffee, then the sales gleam relit the surface of his face.
"That's it!" he yelled. "We can call it 'seasonal waterfront!'"
Brought to you by https://www.merrickpetcare.com/ in Hereford, Texas. "We know it's not just food in that bowl, it's love. And that's why it has to be the best."