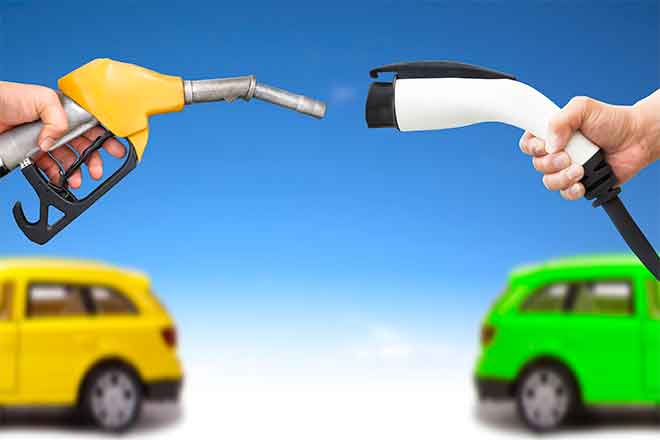 Published
Tuesday, April 12, 2022
(The Center Square) - General Motors (GM) and Honda plan to produce millions of "affordable" electric vehicles (EV) with prices of some popular models starting at around $30,000.
GM Director of Finance and Sales Communications David Caldwell told The Center Square that the collaboration will result in "a series of compact crossover EVs - the most popular vehicle segment globally."
"This new project with Honda to co-develop a new series of affordable EVs will enable us to deliver a product underneath that estimated $30K threshold," Caldwell wrote in an email.
Caldwell said GM is launching EVS within the next year, including the Chevy Blazer EV and Equinox EV. They project the Equinox EV, coming in 2023, with a starting price around $30,000.
"GM and Honda will share our best technology, design and manufacturing strategies to deliver affordable and desirable EVs on a global scale, including our key markets in North America, South America and China," GM Chair and CEO Mary Barra said in a statement. "This is a key step to deliver on our commitment to achieve carbon neutrality in our global products and operations by 2040 and eliminate tailpipe emissions from light duty vehicles in the U.S. by 2035. By working together, we'll put people all over the world into EVs faster than either company could achieve on its own."
The duo plans to use next-generation Ultium battery technology to calm "range anxiety" triggered by a limited charging network and volatile driving range dependent on weather.
The compact crossover segment is the largest globally, with annual volumes of more than 13 million. GM and Honda will discuss EV battery technology collaboration opportunities to drive down EV costs.
General Motors Co.'s says it's on the road to an "all-electric future", with Volvo not far behind. By 2030, Ford expects its global vehicle volume to reach 50%.
However, it's unclear whether consumers want those vehicles. The Secretary of State's office counts 5.8 million gas vehicles, 13,545 EVs, and 105,651 hybrid vehicles registered in the state.
Jason Hayes, director of environmental policy at the free-market Mackinac Center, said the collaboration would likely benefit consumers but that EVs can negatively impact the environment.
"Information-sharing partnerships to produce more affordable products is a positive result of free markets and can be beneficial to consumers. However, when companies market their partnership as a means of protecting the natural environment, those new technologies should actually help to meet that goal," Hayes told The Center Square in an email. "Unfortunately, the excitement over electric vehicle technologies is myopically focused on CO2 emissions and glosses over the embedded costs and environmental impacts of producing the so-called transition minerals used by battery technologies."
Widespread EV adoption in the United States would require rare minerals like cobalt and lithium that must be mined, bur the United States has permitted only a few mining operations for those minerals. Many of those rare earth minerals come from China, which uses energy sources like coal, and relies on child slave labor. Additionally, unregulated mines in the Democratic Republic of Congo produce most of the world's cobalt, often mined by child slaves.
"Mark Mills at the Manhattan Institute has demonstrated that, to produce a single 1,000-pound EV battery requires companies mine, move, and process over 500,000 pounds of raw materials and will require mining levels that are orders of magnitude greater than that needed for already efficient internal combustion engine products," Hayes said. "Marketing EVs as an environmental fix borders on fraud when one considers the overall impact of manufacturing these technologies at scale."