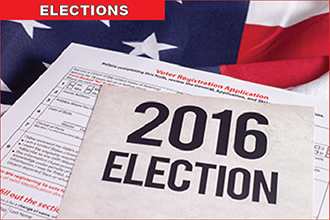 Published
Monday, May 2, 2016
Mail ballots for the Kiowa County Hospital District election must be received at the District offices no later than Tuesday, May 3, 2016, at 7:00 p.m.
Ballots may be dropped of Monday between 8:00 a.m. and 4:30 p.m. at 1208 Luther Street, Eads. The offices will also be open from 7:00 a.m. to 7:00 p.m. Tuesday.
Ballots must be received (not post marked) by 7:00 p.m. Tuesday in order to be counted.
Candidates for a four year term:
Gary Aughenbaugh
Priscilla Waggoner
John Negley
Mary I Eikner
Sylvia Ann Shields
Zelpha Deines