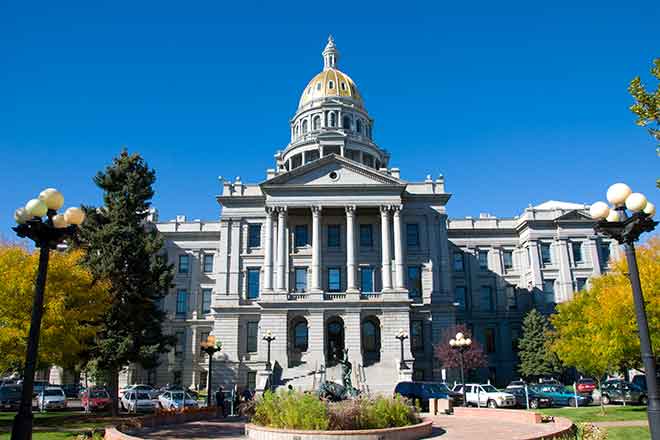 Published
Friday, February 14, 2020
By Derek Draplin | The Center Square
A bipartisan proposal to raise the legal purchase age for nicotine and tobacco products in Colorado passed a House committee.
House Bill 1001 would raise the age to purchase tobacco and nicotine products from 18 years old to 21 years old. The legislation, sponsored by Reps. Kyle Mullica, D-Northglenn, Colin Larson, R-Littleton, and Sens. Jeff Bridges, D-Greenwood Village, and Kevin Priola, R-Henderson, would put Colorado law in line with federal law, which in December began requiring people to be 21 years of age to purchase tobacco and nicotine products.
"If you go talk to any high schooler or teacher, they'll tell you how prevalent these products are in schools," Mullica told the committee.
One state-run survey found Colorado has a 27 percent teen vaping rate, the highest in the country. Gov. Jared Polis last year supported a bill in the last weeks of the legislature that would have taxed e-cigarette products and raised taxes on tobacco products, a measure he said "would help keep tobacco products out of the hands of kids and put more resources toward schools." That legislation, however, failed to gain enough Democratic support.
The bill also requires all retailers selling e-cigarette products or tobacco to be licensed by July 1, 2021.
The House Health and Insurance Committee on Wednesday approved five amendments to HB 1001, prior to advancing the legislation in a 9-1 vote. One of the amendments would allow retail employees at least 18 years of age to handle tobacco and nicotine products in the workplace.
Audrey Rosen, a fourth grader who testified along with her Girl Scout troop, showed the committee how she could purchase vaping products online.
"The tobacco companies have targeted people like me because we are young," she said. "They know that if they can get us addicted early and young then they likely have a life-long customer."
Several vape shop owners testified that while they're supportive of the purchase age change and ending teen vaping, they requested various amendments.
"Our goal is to eliminate nicotine access to minors while preserving access for law-abiding, responsible adults," Daniel Howard, a vape shop owner in southern Colorado, said.