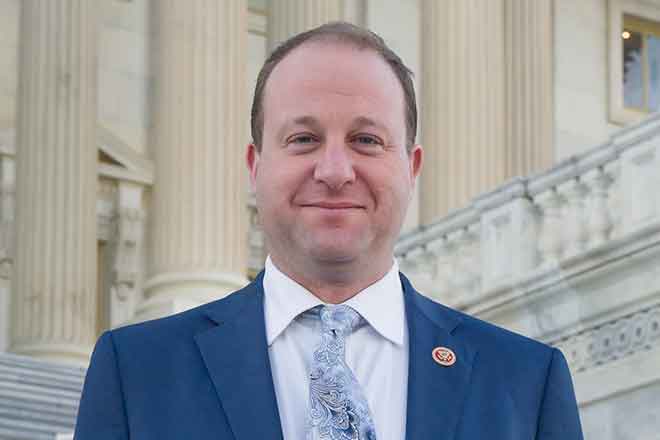 Published
Wednesday, January 11, 2023
(The Center Square) - Colorado Governor Jared Polis identified housing, energy, water and crime as major priorities for Colorado after being sworn in Tuesday for a second term.
The Democratic governor and Lt. Gov. Dianne Primavera received 59 percent of the vote in the November 2022 election while Republican candidates Heidi Ganahl and Danny Moore received 39 percent.
Polis began his inauguration speech by taking a selfie.
"I want to begin by taking note of what an honor and a privilege does is for all of us to be here," Polis said. "Former governors of both parties, legislators and members of the public participating in this time-honored tradition - the peaceful continuation of power based on fair and democratic elections should never be taken for granted."
Polis only mentioned taxes once during his address and it was used in combination with lowering living costs.
"We're going to keep using every tool we have to help save Coloradans money," Polis said. "That means lower taxes, lower transportation costs, lower medical bills, lower business fees and, of course, lower housing costs. Anything we can do, we must do when it comes to helping you hold on to more of your hard-earned money."
Republicans in the House of Representatives congratulated Polis on social media and challenged him to defend the freedoms and rights of all Coloradans. They highlighted crime, parental freedom, energy diversity, agricultural industries and Second Amendment rights.
Polis pledged to reduce housing costs around the state and provide affordable homes for people who want to live in the communities where they work or desire to reside. He also promised to work on managing "an increasingly scarce water supply" while achieving clean air and climate goals, including making the state completely powered by renewable energy by 2040.
He praised efforts to begin providing free preschool for four-year-old children beginning this year, saving families thousands of dollars and helping children gain a firm academic start.
Polis said the state will continue to address public safety issues.
"We're going to tackle crime head on by holding criminals accountable, but also by preventing crime before it happens to make our neighborhoods safer," Polis said. "No Coloradan should have to fear for their safety on the streets where they live, the places where they work and play, and in the schools where our kids go to learn."
Polis thanked the state for the honor to serve as governor and said lessons learned from the past four years will help the state solve problems.
"Nobody could have predicted all that the last four years would be - the trials, the tribulations, the challenges," Polis said. "Nor could anybody say with certainty what the next four years will bring. But I can assure you that as your governor, I will always promise you that whatever comes our way, we will face it together with resourcefulness, innovation and grit."