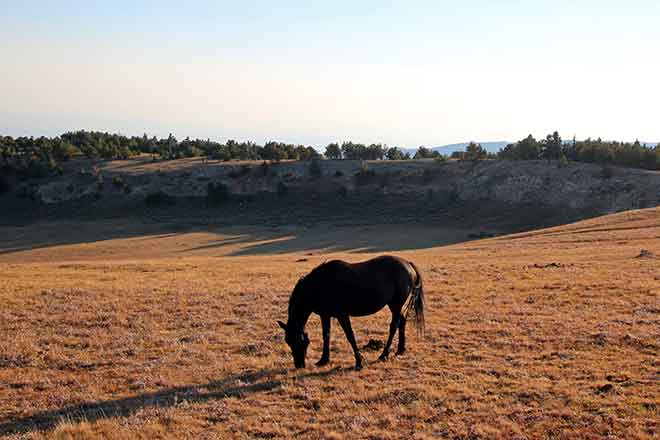 Published
Tuesday, October 1, 2019
By Derek Draplin | The Center Square
U.S. Interior Secretary David Bernhardt Monday signed an order filling positions within key agencies and extended William Perry Pendley's tenure as acting director of the U.S. Bureau of Land Management (BLM) just days after a group of Democratic senators called for his termination.
The order, signed by Bernhardt, means David Vela will serve as acting director of the National Park Service, and Lanny Erdos will serve as acting director of the Office of Surface Mining Reclamation and Enforcement.
Pendley was named acting head of the BLM in July, but his temporary 60-day tenure was set to expire Monday.
"Each of these leaders is dedicated to their position, and I'm confident in their abilities to further the progress made by this administration in service to the American people," Bernhardt said.
Pendley's continued tenure as head of the BLM comes just days after several U.S. senators, led by Michael Bennet of Colorado, sent a letter to Bernhardt urging him to terminate Pendley's authority as acting director.
Critics point to Pendley's past writings and work as an attorney covering clients in energy and property rights cases as evidence he's hostile to public lands. The BLM manages more than 245 million acres of federal land, mostly located in western states.
An Interior spokesperson on Friday told The Center Square that Secretary Bernhardt had full confidence in Pendley as acting director.
Other designations in the order include Margaret Everson as acting director of the U.S. Fish and Wildlife Service, and Kate MacGregor as deputy secretary.
The temporary appointments last until a permanent appointee is approved by the U.S. Senate or automatic termination effective on January 3, 2020, the Interior Department said.
Vela was nominated by President Donald Trump last summer to serve as the National Park Service director, but was never confirmed by the Senate.
E&E News reported last week that acting NOP director P. Daniel Smith had left the role and would be replaced by Vela.